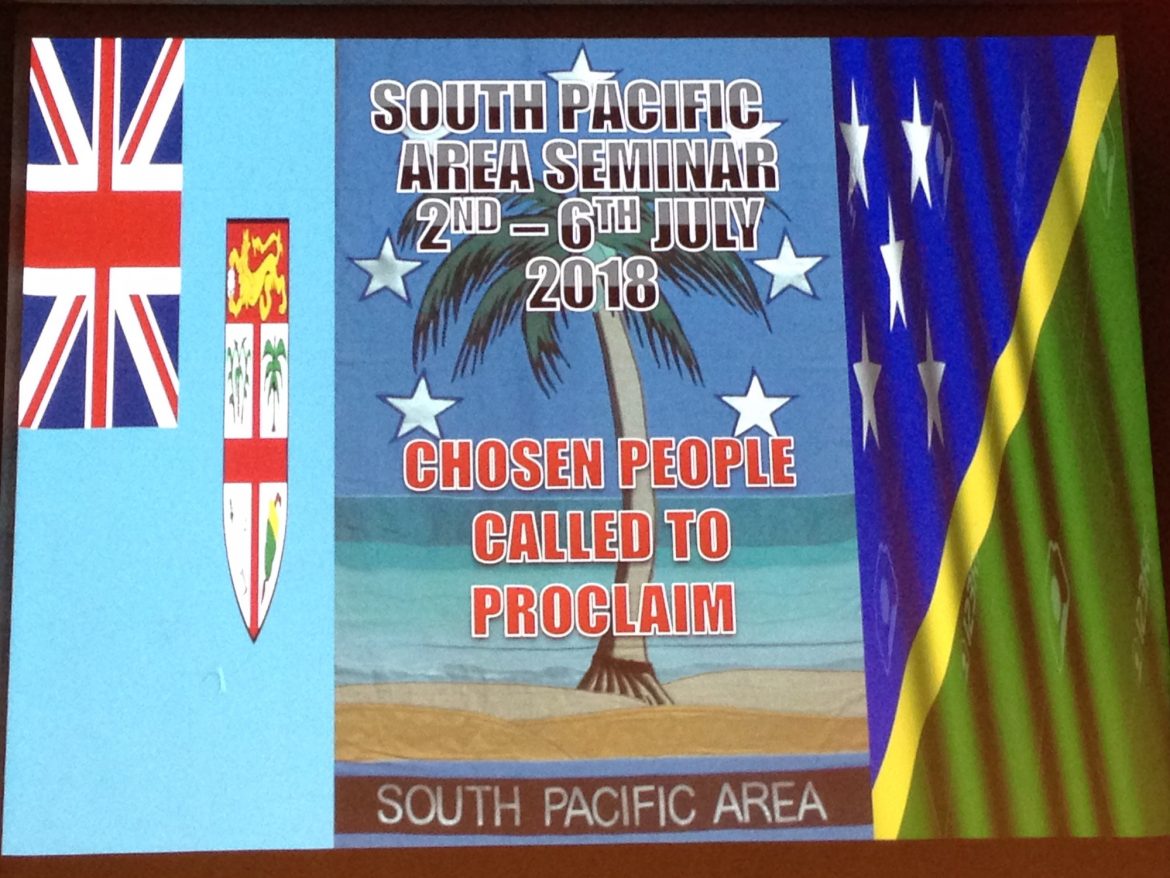 Arriving in Fiji on Monday morning whilst waiting in the passport control queue I was greeted by an announcement over the speakers ' Will Sandra Goodwin please make her way to the information desk!'
Fortunately my Fijian friends were very patient and I received a very warm welcome when I eventually arrived at the desk. More warm welcomes awaited me at the hotel where world officers and South Pacific Area leaders of WFMuCW  were just concluding their Weaving Together Program with a service of Holy Communion.
Alison Judd the current World President, whom many of you will know, had invited me to use her room to rest. I was extremely grateful and enjoyed my first shower for two days!
A couple of hours later we transferred to an island hotel where we gathered with 400 women for the South Pacific area seminar. It is a real privilege to share with women from Australia, New Zealand, Fiji, Solomons, Samoa, and Papua New Guinea and I'm looking really looking forward to learning and sharing together over the next few days.
At 4pm we shared in our opening worship and I was absolutely bowled over by the richness of the singing. No accompaniment was needed, one voice would begin to sing and everyone joined in with beautiful harmony.
God has truly blessed us with the natural gift of music – praise the Lord!
Blessings,  Sandra