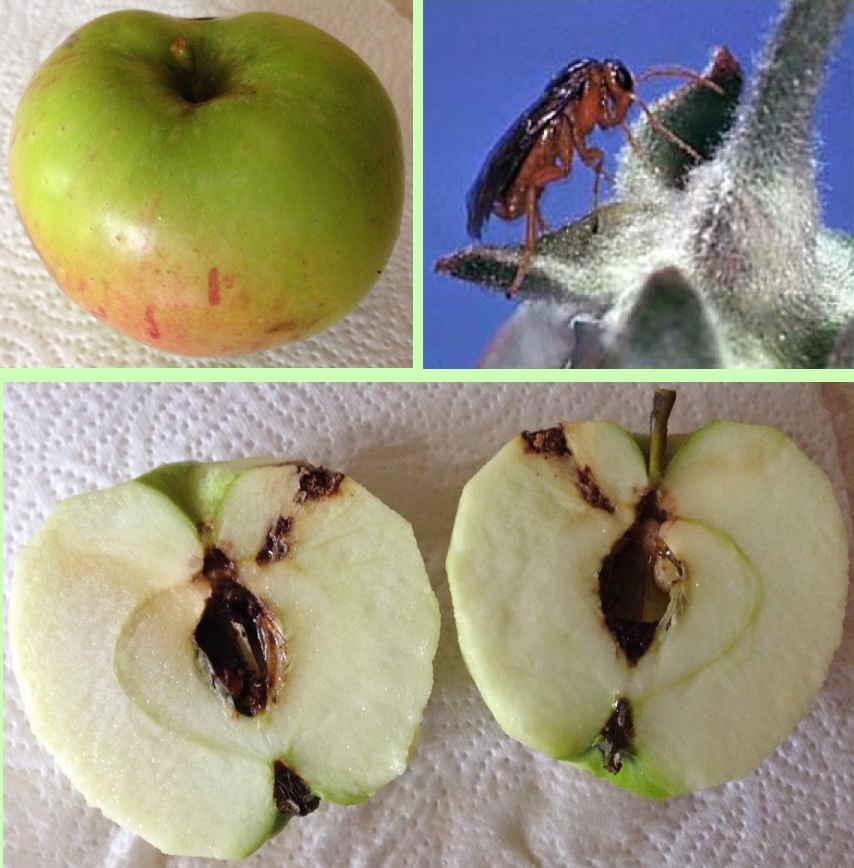 The past week has been an interesting mix of catching up with essential administration tasks, catching up with family and friends and catching up with the apple crop!
On Wednesday we shared lunch with David's cousin Phil and his wife Anna, whom we haven't seen for over four years and then on Thursday we travelled to Southampton with David's daughter Jane and the grandchildren to spend a very pleasant day with David's son John.
In our garden we have a Bramley Seedling apple tree which for many years has provided a bountiful crop to share with friends and to store over winter. This year the tree was covered in beautiful blossom once again and we had hoped for another good crop. Unfortunately the apples started to drop prematurely which we assumed was partly due to the hot, dry weather. However, when we looked a little closer we realised that we were not the first to sample the apples!
The crop has been devastated by two tiny insects – the codling moth and the sawfly. Both these insects lay their eggs on the blossom When the young apple forms the maggots grow inside the apple and the first sign of damage appears when a black hole appears on the outside of the mature apple, the apple falls to the ground and begins to rot!
I'm now on a rescue mission, the freezer is gradually filling with tubs of apple puree! We can't possibly survive the winter without apple crumble!
I love our wonderful world of nature in all its varied forms – but some little critters can be extremely irritating at times!
'All things bright and beautiful all creatures great and small ——'
Blessings
Sandra