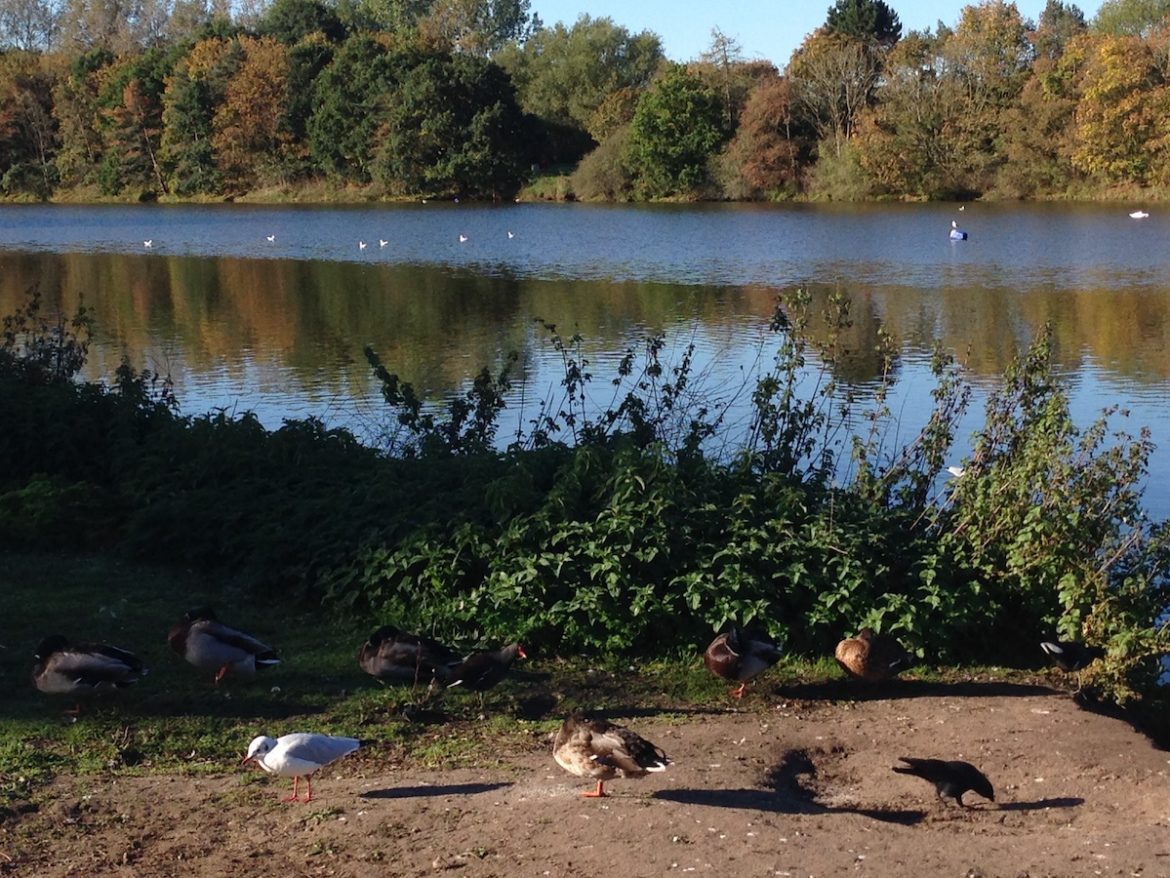 On Wednesday I travelled to Cheshire to visit family and join in my daughter Ruth's birthday celebrations. I have been busy preparing for the autumn MWiB Forum meeting over the few weeks, so when I woke this morning to a beautiful still sunny day I decided to get out and walk around Nantwich Lake. I have always found walking in the early morning a wonderful way of finding peace, the opportunity to give thanks and to prepare myself for the day ahead.
I have missed my regular morning walks since Toby, my faithful doggy companion departed at the end of June so it was good to get up and out again.
Nantwich Lake is unusual in that it has two sources of water. Brine springs feed it from below and when the River Weaver which runs behind it reaches a certain level it receives fresh river water too. This results in a brackish mix which will not support fish and only certain plants will grow, however the waterfowl certainly seem happy enough to 'duck and dive'. The lake supports a variety of ducks, moorhens, gulls and swans and in a few weeks time Canada Geese will be flying in. If you look carefully at the photo above you can just about see a moorhen, the one with the red beak.
It's time now for a quick coffee before loading the car and starting on the journey to Swanwick. Many of our District Forum representatives will already be on their way and I pray that all travel safely and that journeys go according to plan.
Blessings Sandra