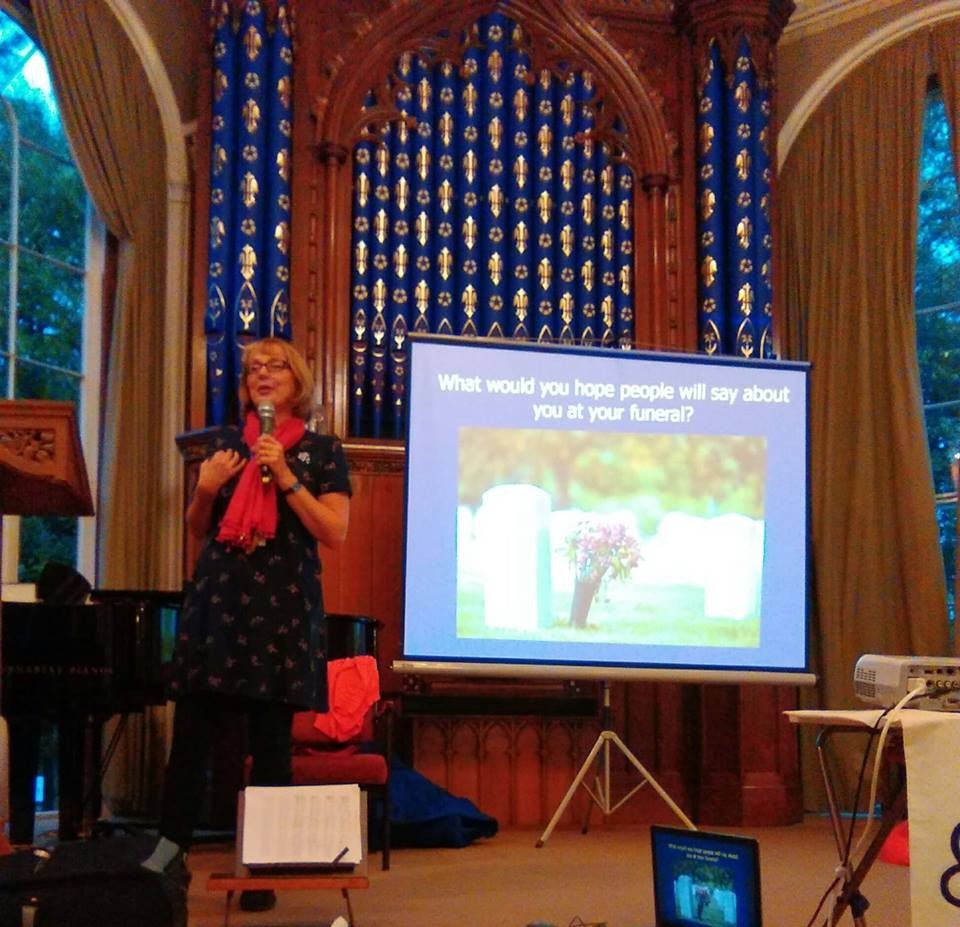 Our annual three-day District MWiB Conference took place at Sidholme Hotel in Sidmouth from 13th–15th November, with a total of 90 people involved, mostly ladies, but also a few men.
This year our Speaker was Mrs Carolyn Lawrence, Britain and Ireland Area Vice President for the WFM&UCW and Programme Support Officer for Mission Education.  Carolyn's overall title for her talks was 'Chosen People Called to Proclaim'.
Carolyn led five stimulating and thought provoking sessions, during which we were challenged to examine how we think about ourselves, the way in which we treat others, what we can do with our gifts, and how we can grow in our spiritual life.  We also shared our thoughts and ideas in small discussion groups. Carolyn gave us many examples of inspiring people, quotations, and suggested bible readings that could help us to grow in faith.  One of my favourite quotations was, "The smallest good deed is better than the grandest good intention" (Duguet).
If we wished, we had the opportunity to take part in craft workshops, to learn to play the hand bells, or enjoy a prayer walk – or potter off and indulge in some retail therapy!  On Wednesday evening we were entertained by the amazing Sidmouth Ukulele Band, who had everyone participating with the singing and actions, and some even dancing in grass skirts!
We felt very blessed when our time of sharing wonderful fellowship concluded on Thursday morning with an uplifting communion service led by our Chair of District, Revd Graham Thompson.
To summarise, we learnt:
That we have value to God and that he loves us.
That God has given us unique gifts and experiences that make us who we are and equip us for his calling on our lives.
That we are called to be salt – showing the love of God to others through our lifestyles, through serving others, and through social action.
That we are called to be light – showing the love of Jesus to others and witnessing to what God has done in our lives.
We are already looking forward to next year's event, which will take place from 12th–14th November 2019, led by Revd Dr Barbara Glasson, Touchstone Team Leader and President of the Methodist Conference 2019/20.