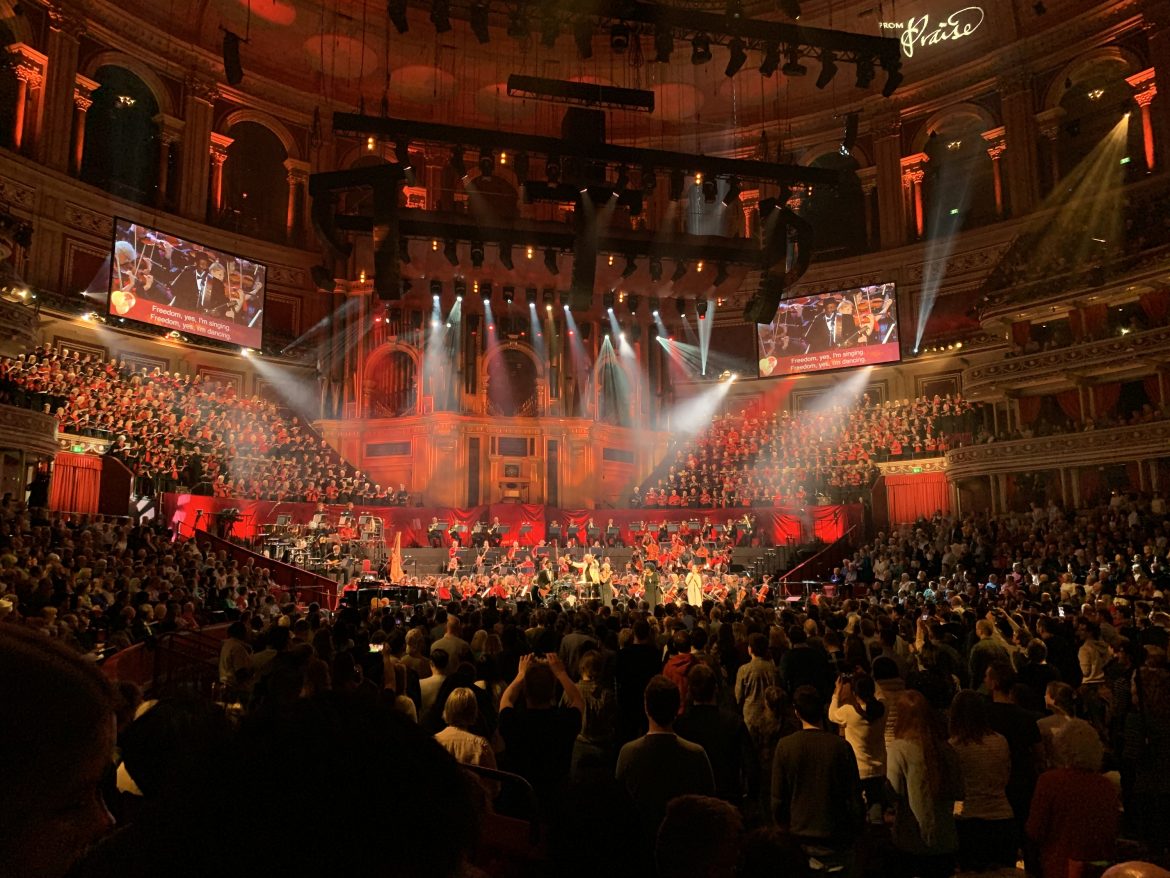 Methodist tradition from its outset has been one of fervent prayer and praise in song and word. When we use our hymnbook 'Singing the Faith' we are doing just that, singing our faith.
Charles and John Wesley and our Primitive Methodist brothers and sisters (The Ranters) understood that words set to rhythm and music were a very effective way of teaching and memorising the Gospel especially for those who were unable to read. Even now the words and music of hymns stay with us long after a service of worship has ended.
David and I had the privilege along with over 5,000 others, to attend 'Prom Praise' at the Royal Albert Hall London on Saturday, a superb evening of worship and witness led by Noël Tredinnick and the All Souls Orchestra with the added celebration marking Noël's 70thbirthday. Founder of the All Souls Orchestra at All Souls Church Langham Place, Noël now retires from his role as Conductor and Musical Director literally handing the baton to his successor Michael Andrews – what a legacy!
Hurrying to catch the penultimate train to Harlington we arrived home just before 1.00am in time for a quick sleep before our Sunday services!
On Monday evening, in total contrast but singing with equal fervour and witness, an ecumenical group of us met at the local 'Carpenters Arms' for our Easter 'Beer and Hymns'. An alternative way of being church, we enjoy fellowship and sharing with members of the village community.
'Praise the Lord! Praise the Lord!
Let the earth hear his voice!
Praise the Lord! Praise the Lord!
Let the people rejoice!
O come to the Father, through Jesus the Son;
And give him the glory – great things he has done!
StF 94 Frances Jane van Alstyne (Fanny Crosby)
Blessings Sandra