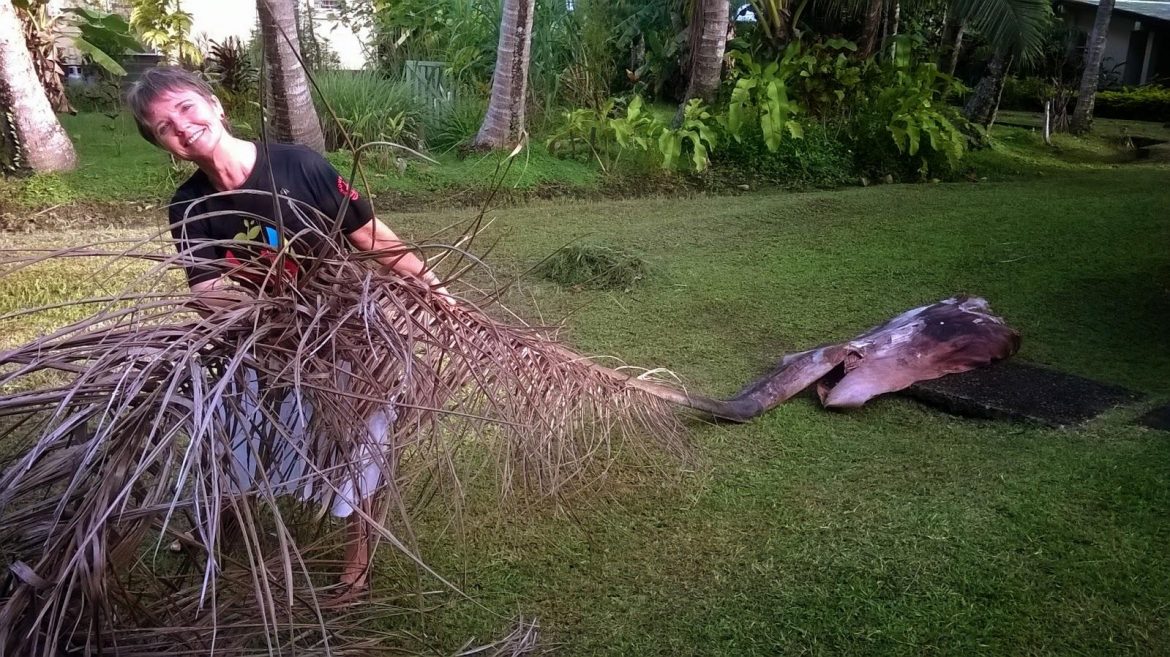 Anne Browse reviews the MWiB weekend on the theme of Passions and Palms – Heavy Lifting and Resilient Hope:
The annual Methodist Women in Britain residential weekend was held at The Hayes Conference Centre in Swanwick from 5-7 April 2019 and was fully booked.  250 women attended, including almost 60 who were at the event for the first time.  It was encouraging to need to provide crèche facilities this year.
Having been part of the group responsible for organising this weekend over recent years, I enjoyed the luxury this time of being one of the crowd.  Opportunities to meet new people and renew existing friendships were plentiful, especially over meals and during breaks.  It was good to share many opportunities to pray and worship together.  Early each morning there were options of worship led by women from the Newcastle and Lincolnshire Districts or a prayer walk around the grounds of the centre.  Our opening morning worship was led on Saturday by the Zimbabwe Fellowship and on Sunday by Rev Jacky Goaten, one of our chaplains to the weekend.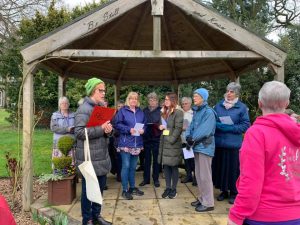 Gillian Womersley leading the early morning prayer walk
The keynote speaker was Rev Dr Val Ogden, currently serving as a presbyter in the Boston Methodist Circuit in Lincolnshire.  Val took the theme 'Passions and Palms: Heavy Lifting and Resilient Hope'.  On Friday evening we considered the weight of the 'Atlas stones' being carried in our world, our society and our personal lives.  On Saturday morning we looked at the way in which even small changes we make can have an impact in the world.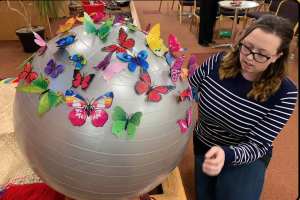 For every burden, a butterfly—turning the 'Atlas Stones' that
                                                                   weigh us down into symbols of hope and new life
On Saturday afternoon there was a wide choice of workshops.  Topics included incarnational mission, modern day slavery, climate change and mindfulness; drama, flag dancing and circle dancing; creative journals and craftivism; and sessions led by All We Can and Mission Aviation Fellowship.  There was also an opportunity to view the Touchstone exhibition 'Extraordinary Drawers'.  Some people chose to use the prayer stations in the chapel or walk the prayer labyrinth, whilst others took time to enjoy the grounds of the centre or even take an afternoon siesta!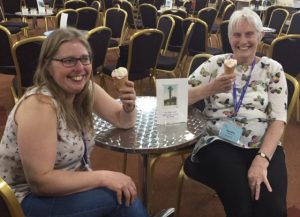 Relaxing with a treat supplied by Sally Murray, co-founder
of the anti-trafficking initiative 'Just-ice'.
Our Big Sing on Saturday evening was led by Rev Jenny Pathmarajah and we were delighted to welcome again 'Signs for Worship' choirs from Walsall and Long Eaton.
The keynote sessions were accompanied by and illustrated with craft activities and Val also threaded through stories from her experiences as a Mission Partner in Zambia and Fiji.  Our Bible study on Sunday morning was led by Louise Wilkins, from Methodist Women in Ireland and currently Area Officer for the World Federation of Methodist and Uniting Church Women. The weekend concluded with Holy Communion shared in table groups in the Derbyshire Hall.
The dates of next year's weekend are 3-5 April 2019 and the speaker will be Jill Baker, former President of MWiB and Vice President of Methodist Conference 2017-8.  Bookings open on 1 November 2019, when full details, registration forms and bursary information will be available via mailings and here on the MWiB website.
Anne Browse
MWiB President 2015-17