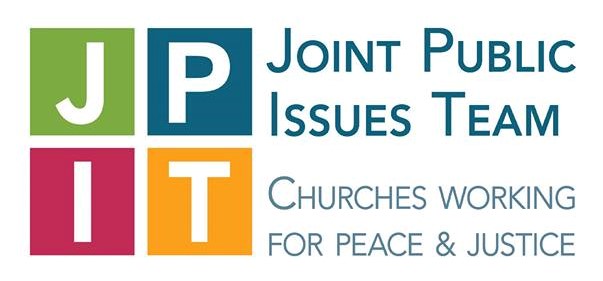 Many of you will be aware of the dramatic rise in domestic violence, predominantly against women, during the lockdown period.  The services which support women and children fleeing from such aggressive situations were struggling before the pandemic. They are now forced to turn away many of the women they would like to help.
There is a Domestic Abuse bill before Parliament currently, recognising the need for urgent action to support those who are abused. However, it is felt that the bill has not gone far enough to enable support to reach everyone in need. The Joint Public Issues Team (JPIT) has launched an urgent appeal for as many people as possible to write to their MP to highlight the key issues. In particular, if you are able to write to a member of the Public Bill Committee whose task it is to scrutinise and amend the bill, you are asked to do so. The Committee is due to meet between 4th and 17th June.
You can download a template letter here, and there is a list of members of the Public Bill Committee with their email contacts below. Please write to any or all of them. Simply copy the letter (or use it as a template to write your own letter), adding the addressee's name along with your own name and address.
Committee members and staff
Chairs:
Mr Peter Bone – bonep@parliament.uk
Ms Karen Buck – buckk@parliament.uk
Clerks:
Jo Dodd
Kevin Maddison
Members:
Aiken, Nickie (Cities of London and Westminster) aiken.mp@parliament.uk
Atkins, Victoria (Louth and Horncastle) Victoria @victoriaatkins.org.uk
Bowie, Andrew (West Aberdeenshire and Kincardine) andrew,bowie.mp@parliament.uk
Chalk, Alex (Cheltenham) chalk.mp@parlaiament.uk
Coyle, Neil (Bermondsey and Old Southwark) coyle.mp@parliament.uk
Crosbie, Virginia (Ynys Môn) crosby.mp@parliament.uk
Davies-Jones, Alex (Pontypridd) daviesjones.mp@parliament.uk
Gibson, Peter (Darlington) gibson.mp@parliament.uk
Harris, Rebecca (Castle Point) harris.mp@parliament.uk
Jardine, Christine (Edinburgh West) jardine.mp@parliament.uk
Jones, Fay (Brecon and Radnorshire) jones.mp@parliament.uk
Kyle, Peter (Hove) kyle.mp@parliament.uk
Marson, Julie (Hertford and Stortford) marson.mp@parliament.uk
Phillips, Jess (Birmingham, Yardley) phillips.mp@parliament.uk
Saville Roberts, Liz (Dwyfor Meirionnydd) savillroberts.mp@parliament.uk
Twist, Liz (Blaydon) twist.mp@parliament.uk
Wood, Mike (Dudley South) wood.mp@parliament.uk
* NB – If you get a response to your email saying that MPs only reply to constituents, we have been assured by JPIT that "this is often something highlighted in MPs automatic response emails, so this may be where the concern is coming from. However, as we are addressing MPs that are working on a specific issue this should be fine. They might not expect a reply from MPs who receive a high amount of correspondence, but as long as the message reaches their office whilst the bill committee is sitting this should be fine."
You can read more about this issue in a blog on the JPIT website www.jointpublicissues.org.uk and on the Women's Aid website www.womensaid.org.uk
Please act quickly and send your letter attached to an email, or by post.
Many thanks,
MWiB Executive