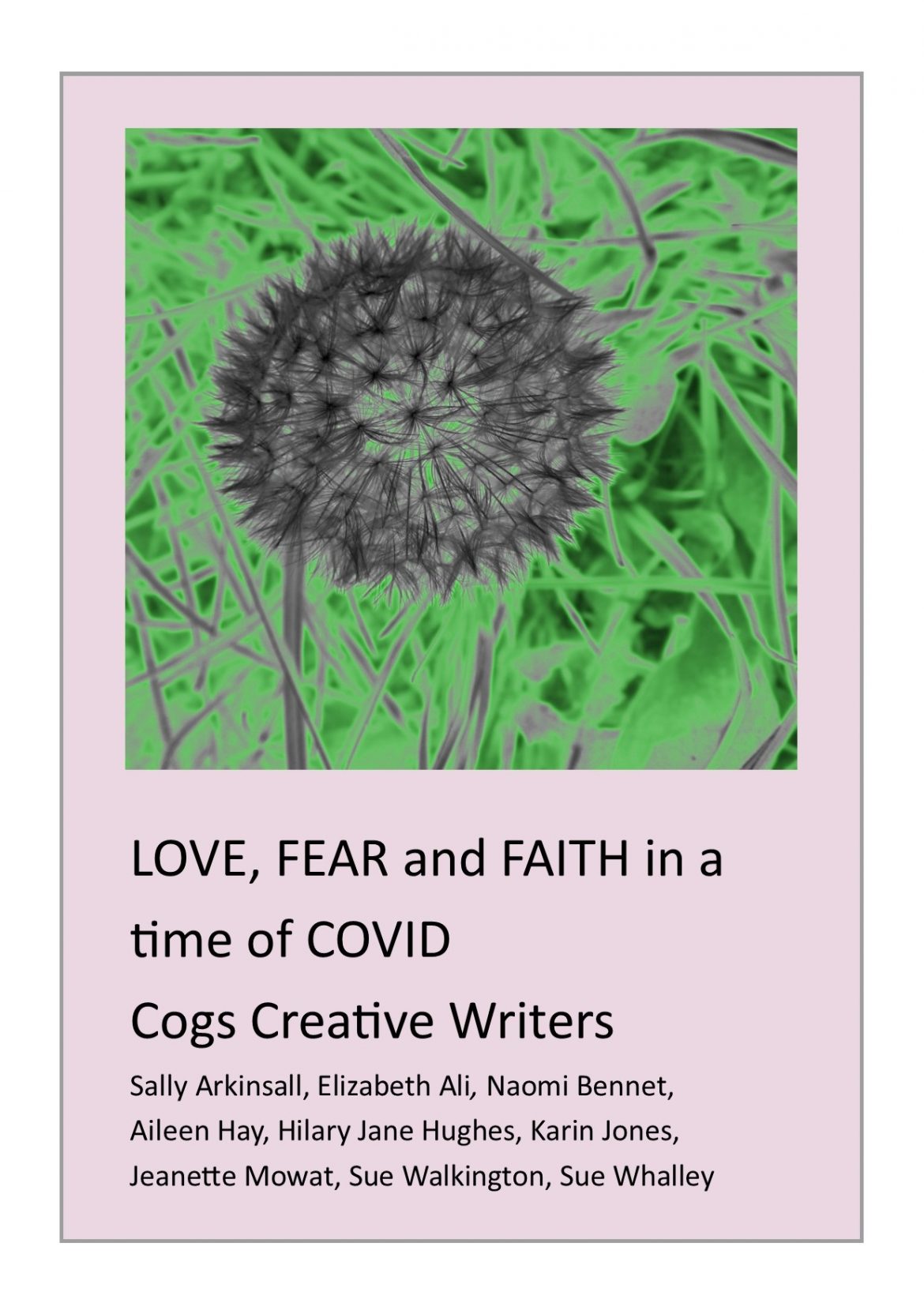 A new collection of creative work written during the coronavirus lockdown has been compiled into a book by the COGS Creative Writers, based at Gracious Street Methodist Church in Knaresborough.
Sue Whalley, a former winner of the Julie Hulme/MWiB Writing Competition, is a member of the group, who produced a series of Advent Reflections for MWiB which appeared in the Methodist Recorder in November 2018. She writes:
"Cogs Creative Writers are excited about their new release Love, Fear and Faith in a Time of Covid.
This writing represents not just the seriousness or the effects of the pandemic, but what was going on
inside our heads. The pieces reflect other worlds too, the world beyond Covid – the transforming power of nature, the ongoing battles of climate change, inequality and the uncertain future we all face due to the unprecedented mess we live in.
Writing has been just one means of trying to make sense of our lives and life as we now know it. God
has given us creative gifts which have been our expression and sanity in this new and different
world. This book is a record of our individual, collective and very human experience of something
beyond our control, remembering that Jesus has gone through every kind of trial, ultimately the
separation from His Father endured while on the cross.
The pieces broadly follow our thoughts and emerging issues and events from early March until late July 2020. Our wish is that you find empathy, hope, understanding and even provocation as you read them."
Copies of Love, Fear and Faith in a Time of Covid can be ordered by email from Sue Whalley (sue.whalley@gmail.com) at a price of £5 including postage.
£1 from each sale will go to help the work of Gracious Street Methodist Church and the rest will cover printing costs.