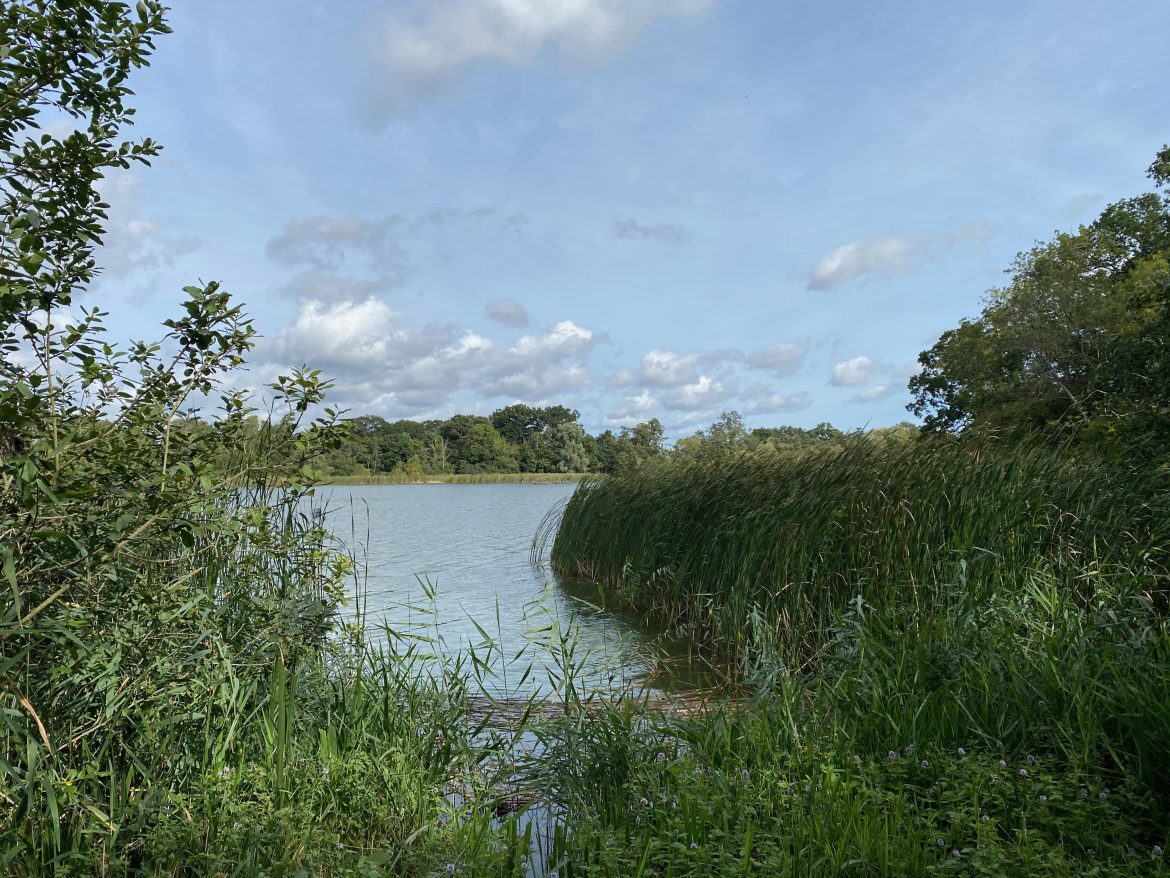 Recently, my husband and I travelled to Norfolk to meet with my brother and sister-in -law  who were staying near Norwich. We don't see them very often as they live in Scotland and are in ministry.
We added an extra night in a hotel as a special treat for ourselves, but also took the opportunity to explore some Suffolk villages because some of my ancestors had lived in that area in the 1800's. We found some old cottages which would have been there at the time, and visited a few churchyards to see if we could see any of the names from the family tree. The churchyards were quiet, the churches mainly in part time use, but all were tended with mown grass and tidy paths. Most of the old headstones were too worn to read anything, but we did find one with my maiden name on it which was quite an exciting find. Although we did not find much that was concrete evidence of those who had gone before me, we did get a sense of how the area might have been. We were only there a short time, and it would be necessary to seek our Parish records to piece together much information, but it was a pleasant excursion.
With my brother and sister-in-law, we visited some gardens laid out by a broad with paths through woods, and it was good to chat as we meandered. A second broad was better known and quite busy with people enjoying the good weather in boats or fishing, on the paths or lunching [well distanced] in a pub garden. We joined them and after negotiating the vagaries of an app, managed to order food, which came quite quickly, and was well cooked. So we enjoyed the sun's warmth and chatted some more, catching up on news and plans, as well as watching all the activities going on around us.
Sunday morning saw the four of us walking the lanes to an Anglican church, St Andrews. It turned out to be their first time of opening after lockdown, and they were not expecting visitors. They gave us a good welcome and sat us in our own 'bubble' together in a pew. Recorded music was played, so no singing, but there was communion with just wafers. The Vicar – a younger woman – obviously had a good rapport with her congregation, and spoke in an easy manner. So it was a positive experience, the only downsides wooden pews, and wearing masks. It was a relief to take them off as we left.