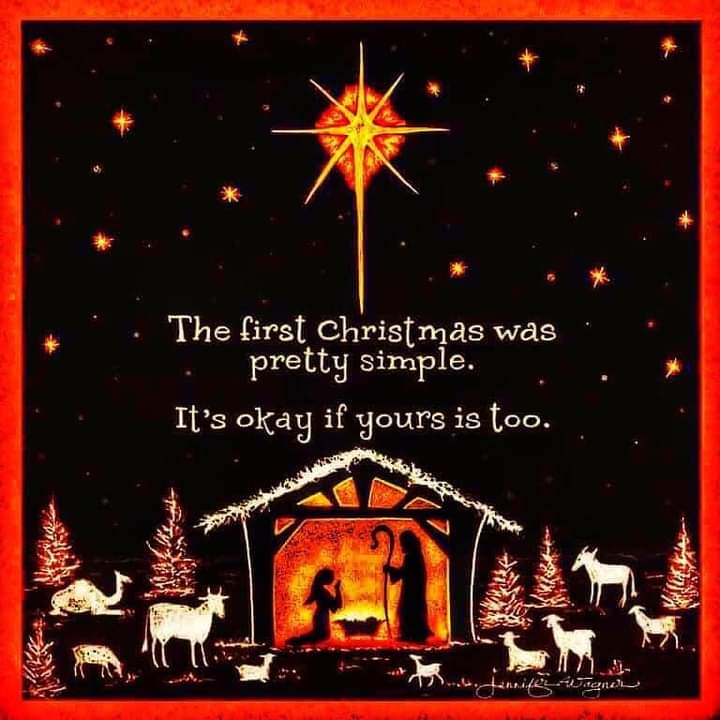 A Christmas message from World President Alison Judd:
What a year to remember! A year of surprises and disappointments, joys and sorrows, local restrictions and global connections.  Tonight in the UK, while travel is greatly limited, we are looking out for the conjunction of two planets,  Saturn and Jupiter, in our western sky. This rare occurrence is being called the Christmas star! Is it like the star that shone over Bethlehem 2000 years ago? Is this a light of hope in a dark world?
Many of us light a candle to symbolise the presence of God as we pray. We know that even a small flame can make a difference to the darkness we experience, soothing our fear and sadness, increasing our confidence in the one who is the Light. I have been directed recently to Psalm 139:12 'even the darkness is not dark to you; the night is as bright as the day, for darkness is as light to you.'  In the midst of our own darkness, we can sometimes experience God in a new way.
In 2020, our monthly Call to Pray 'travelled' from East to West and I was struck by how often the focus was particularly  relevant.  January's prayers focused on the South Pacific Area as Eastern Australia  experienced bush fires, Fiji suffered storms and New Zealand a volcanic eruption. February's prayers were for those already experiencing the early cases of COVID-19 in China and Honk Kong. By March, while many of us were disappointed at the late cancellation of CSW 64 (the United Nations Commission on the Status of Women) in New York, I was thankful that I was able to return straight home from the United Methodist Women's meeting in Nashville just as travel restrictions were introduced. Globally, we were praying for Christian women in South Asia, vulnerable to gender-based violence and religious persecution.
In April we asked God to protect the people of Southern and East Africa as the pandemic took hold among people already suffering through drought and hunger. In May we turned our attention to Europe: Continental, especially Italy where so many cases of coronavirus had been reported. Already we were thanking God for resources like Zoom enabling new forms of contact and communication across continents. And so our focus for prayer moved on to Britain in time to mark the Area Vice President of Britain and Ireland, Carolyn Lawrence, becoming the Vice President of the British Methodist Conference for a year; then on to West Africa, asking God for protection against the virus and gender-based violence, with concern for those suffering acute poverty.
In August we prayed with and for the people of Latin America, then considered the new epicentre of the COVID-19 pandemic. We gave thanks for increasing and effective use of live-streamed events to share the gospel message and keep women connected. Our September 'Call to Pray' coincided with the hurricane season in the Caribbean and southern states of the USA as well as fires in California. We prayed, too, about escalating violence and the 'Black Lives Matter' campaign.
Since October, we have been focussing in prayer on the Sustainable Development Goals. Our support of these Goals must continue. I have 'joined' some webinars from UN related bodies on topics like ageing, climate change and plans for the virtual CSW 65 in March 2021.
As President, it has been a joy to maintain contact with you, by email or WhatsApp or Facebook and messenger and of course in our World Executive Zoom meeting in May. The video greeting from the World Officers in October was much appreciated. So also was the Zoom session with the Helen Kim Scholars. I look forward to more opportunities to engage with each other 'virtually', including our online global event now fixed for 13th and 14th August 2021.
I am aware that some of you have been battling with health issues either for yourselves or for those dear to you. Some of you are working hard to support those in need in your local communities. On a happier note, some of our Helen Kim Scholars have been getting married or giving birth! The demands of everyday living may mean the World Federation is far from your mind. But please know I am praying for you. Please take time to pray for one another.
May you each find the light of Christ shining in your life this Christmas, bringing you joy, confidence and hope in the knowledge that the creator of heaven and earth is with you.
Every blessing,
Alison