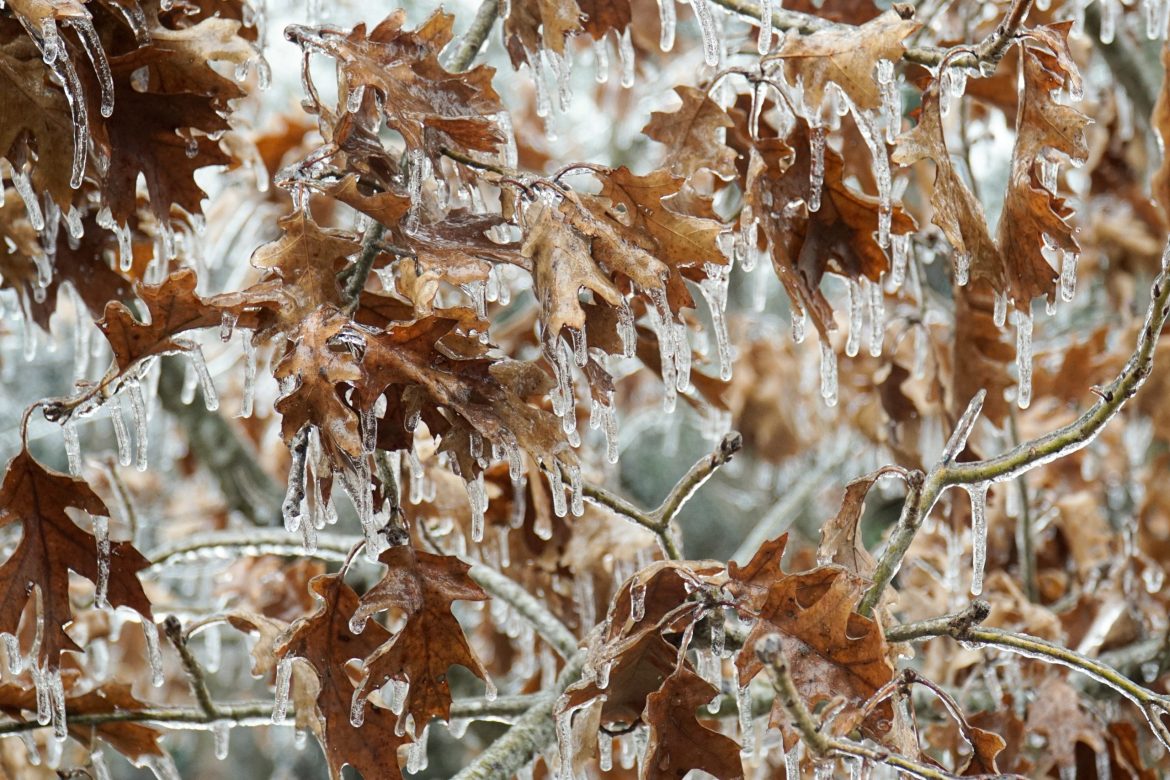 Last week we had a smattering of snow, which lasted just a few hours. My family, who live further north, had a little more, and it was delightful to receive photos of the children playing in the snow, with short videos of them shrieking with laughter. It gave them an opportunity to do something quite different from what has become the lockdown day, and for us here in a part of Hampshire where snow rarely settles, to share in the fun.
I was reminded of the year that my husband and I spent in New Jersey in 1973/4. It was a big adventure for two quiet, not long marrieds, and opened a whole new world to us. We gained so much confidence that year and made long lasting friendships. That winter there was a good deal of snow, and then something we had not previously experienced – an ice storm. Rain froze as it fell on top of the snow, forming a layer of ice maybe a couple of centimetres thick. Every branch and twig of the trees became covered in a layer of ice all around them, making the trees brittle and vulnerable to any wind. It was very beautiful to look at, crystalline as the light shone through. Walking from one place to another was a challenge though! Especially for me. I happen to have small feet [size 3 or 36, whichever you prefer], so my weight walking on this surface was not evenly spread. Every step I took I sank through the ice layer and into the several centimetres of snow, which was probably about 20 plus centimetres deep. After just a few steps I was boiling hot with the effort, and taking a long time to travel not very far.
It was a year unlike any we had experienced, and we learnt a great deal. In very different ways, the past year has presented us with challenges unlike anything we had previously experienced. It will no doubt live on in our memories for time to come, and I wonder what our reflections will be as we eventually look back on it. Will we see the opportunities it has presented to support our neighbours, to learn to new skills, to appreciate the world and wildlife around us, to communicate effectively even when we can't be together? Will we approach the future with a different attitude to God's creation? Will we recognise that we are just one part of a much bigger picture, and reliant on everything else for a sustainable future?
Only time will tell.