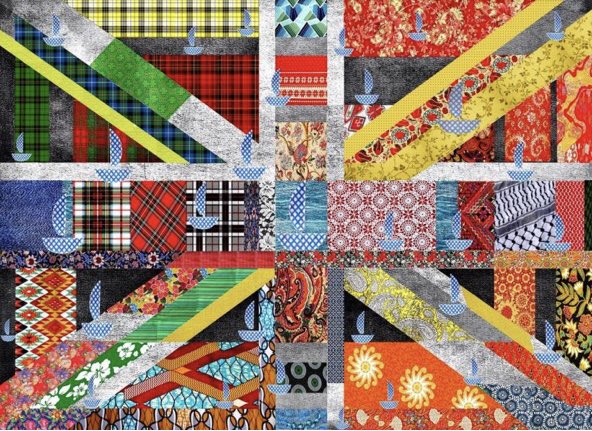 This coming weekend, the 'Swanwick' conference for Methodist Women in Britain, will be online for the first time. Following the disappointment of having to cancel the face to face meeting in 2020, we are excited [ amongst other emotions] to be able to offer this conference in 2021, although we had hoped that we would be able to gather in Derbyshire with slightly reduced numbers. The focus will be about human trafficking, and some of you will know that this is a theme that I have been keen to raise awareness about. It is not an easy subject, but that should not mean that we shy away from it. The scourge of trafficking sees millions of men, women and children mistreated and cruelly dealt with in every country in the world.
The conference keynote speaker will be Sister Imelda Poole who has worked in Albania for about nine years now. It is not too late to register – you can still do so until and including Friday – and details are on the website [www.mwib.org.uk]. We hope that the news of the work in Albania will help to increase the positives of preventing and rescuing those caught in situations of slavery.
I was intrigued recently when I came across the image above . It is similar in shape to the Union Jack flag, but it represents refugees, who have come to Britain, showing the diversity, but also the cohesion of being part of this country. I find the little boats scattered cross the art work particularly poignant. So many of those travelling to escape war, violent regimes, poverty and famine, do travel at least part of their journeys by sea, often in boats or dinghies unfit for the purpose. How desperate must they be to even consider crossing dangerous waters in these ways? They are vulnerable to those who would take advantage and exploit, with significant numbers being trafficked.  Sadly, changes in the climate are causing crops to fail and driving further migration. This is likely to increase unless we all tackle the problems.
Looking at the alternative 'flag' image however, gives me hope. There is joy in the colours and patterns, that are so varied and yet somehow blended together to create the whole. It seems to me that this is the most important message of the piece, that whoever we are, wherever we come from, we are part of this world. We were each created, and loved, by God. God created us in diverse sizes, shapes, colours, abilities and temperaments. No -one is completely identical to another, so each person has something unique to offer. We may not understand why this is so, but like the 'flag' everyone should have a place in our world.