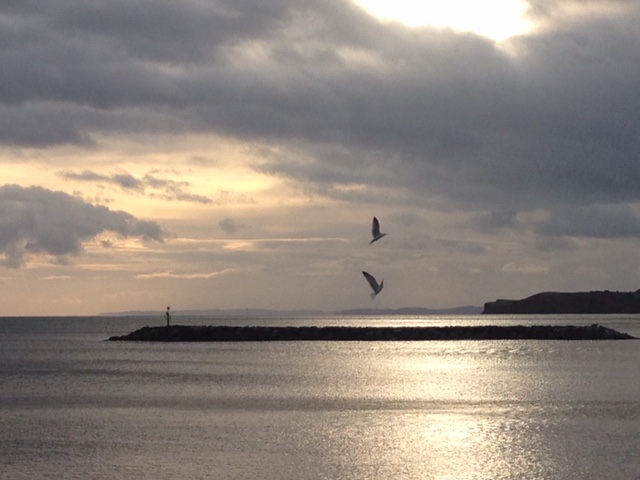 For the next two years, we have invited special guest writers to contribute our Weekly Prayers. This month, we welcome former MWiB President Anne Browse. Anne writes:
As I wondered where to focus these reflections for the month of July, I found myself returning to a selection of Bible passages which have been or have become important to me. My appreciation and love of the Bible has developed over the years and I read it in different ways at different times. I invite you to ponder these words of Scripture and to ask God to speak to you as you reflect on them, for yourself and for the communities which are close to your heart.
Ephesians 3: 17b–19 [New International Version]
I pray that you, being rooted and established in love, may have power, together with all the Lord's holy people, to grasp how wide and long and high and deep is the love of Christ, and to know this love that surpasses knowledge—that you may be filled to the measure of all the fullness of God.
Many of you might remember singing action songs about the love of God being "wide, wide as the ocean" or the love of Jesus being "so wide you can't get round it". Dangerous to be standing too close to the child next to you – either for you or for them!
As a self-assured 20-something I had lots of carefully-researched answers to the questions friends might ask me about my Christian faith. Answers about many things, except of course the problem of suffering, which no one really seemed able to address. I felt it reasonable to say "I don't know" in answer to that one. God was generally neatly and manageably contained in my little boxes.
Now I have reached the age where on my last birthday I asked, with that infamous pop group of my childhood, whether my partner would still need me and still feed me? Now I have far fewer answers and far more questions – but God seems much bigger and definitely not to be squeezed into boxes of my making!
I invite you to ponder these words from the hymn 'There's a wideness in God's mercy' by Frederick Faber:
For the love of God is broader
Than the measures of the mind;
And the heart of the Eternal
Is most wonderfully kind.
Let us pray – for ourselves, for each other and for those around us –
that we might grasp how wide and long and high and deep is the love of Christ,
and know this love that surpasses knowledge.
Amen
Prayers for July written by Anne Browse, MWiB President 2015–2017
Image: Sidmouth, Devon; photo by Anne Browse
Download Weekly Prayers for July here:
[wpdm_package id=16162 template="link-template-default.php"]