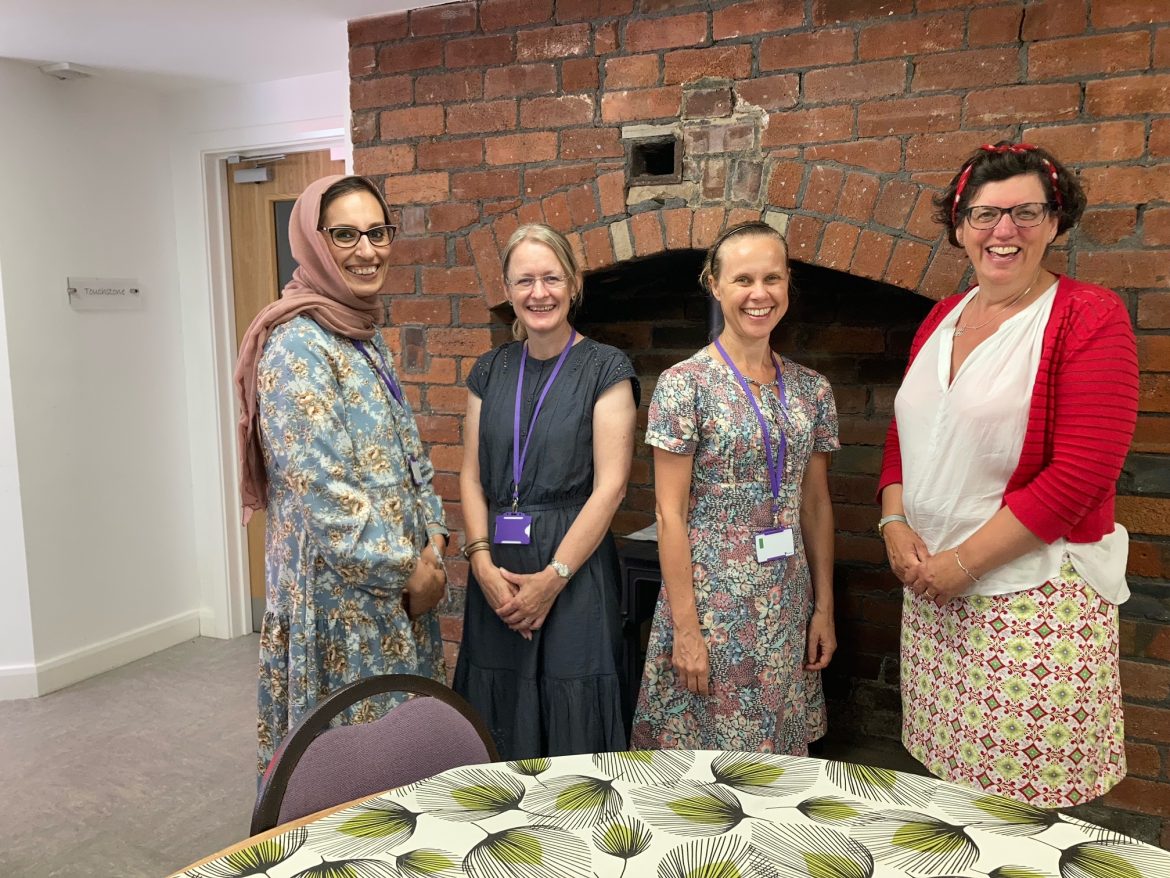 This is my first blog as President and it is a pleasure to share with you all. Thank you so much to all those who have sent cards and best wishes to launch me on my journey with you and thank you too, for your support and prayers.
Grateful thanks to Hilary who has kept us connected throughout the last two difficult years, even though she has been unable to travel around the Connexion.
One of the frustrations of the last year has been that I have been unable to meet face to face with the members of the Exec, Forum, and the staff at Touchstone in Bradford. Following my Commissioning we (my husband Michael and I) had a week's holiday, so work began last Monday and I spent most of the week in Yorkshire. During Lockdown I have been having Zoom conversations with Rev Jenny Ramsden (the Faith2faith coordinator) and Rev Caroline Ryder (the Team Leader) from Touchstone as we worked together to plan our exciting new project. Based on Climate Change and Interfaith relationships the project,  entitled 'Whose Bag is it Anyway…?' is being sponsored by the World Day of Prayer Swiss Committee. I was very grateful for the company of Ruth Hilton, now a Director of Englesea Brook Chapel and Museum where I am a volunteer. Ruth was previously the Administrator at Touchstone, and jumped at the chance to help me navigate the streets of Bradford! It was a joy to meet Jenny, Caroline and Shamim face to face and to be shown around their impressive premises.
Two years ago, I promised to help a friend with the wedding flowers for her niece. Last year's wedding had to be postponed, of course, so on Wednesday I travelled to Burley-in-Wharfedale and spent four days amongst flowers, hoops and foliage. The Priest in the little Catholic Church made us feel very welcome and we were invited to receive the elements during the Nuptial Mass. The flowers were then transferred to the reception venue, which was in an aeroplane wing! We finally crawled into bed at 2 am!
Yes, it has been a busy week but it has been enriched by friendships, old and new, with women of different faiths and sharing with Christians of other denominations, making life all the richer. Please continue to pray as together we begin to build relationships and work with women of different faiths and denominations on Climate Change, acknowledging that this is God's world and we have a duty to preserve it for the generations to come.
Blessings
Ruth