Finally, we come to our last week,   The clutter is cleared and we can see some of the way forward or maybe we can't but let us be at peace while God shows us the way ahead.
'There is a time to tear down and a time to build'
Let us remember the Forum members of Methodist Women in Britain who encourage, equip and enable those in their Districts, those who inspire and those who educate
Let us also remember the local groups with their individual projects supporting so many different charities and groups as they have done for many years.
In Shetland we supported not only local projects but also ones further afield, particularly for many years CLEM in Bolivia.
We think of the Area 3 Network Conferences which were held every two years and think particularly of the one held in Shetland in 2007 when many from Cumbria, Darlington, Newcastle and Scotland joined with the Shetland group for a long weekend in June.  A time of fellowship, friendship and rejoicing
Fear Him you Saints and you will then
Have nothing else to fear
Make you His service your delight
Your wants shall be is care
During these four weeks we have looked at different verses from Ecclesiastes 3 and below is the whole of the passage for us to reflect on
Ecclesiastes 3 1 – 8
'A time to be born and a time to die
A time to plant and a time to uproot
A time to kill and a time to heal
A time to tear down and a time to build
A time to weep and a time to laugh
A time to mourn and a time to dance
A time to scatter stones and a time to gather them
A time to embrace and a time to refrain
A time to search and a time to give up
A time to keep and a time to throw away
A time to tear and a time to mend
A time to be silent and a time to speak
A time to love and a time to hate
A time for war and a time for peace'
Bless you for travelling with me over these last four weeks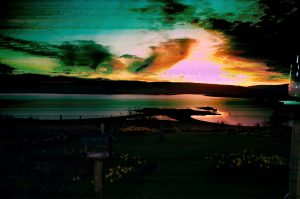 Autumn – God provides a spectacle for us to enjoy