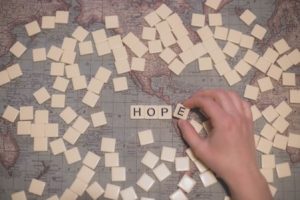 This week in the UK we have heard the Budget which may or may not have brough some relief to families who are experiencing financial struggles.
We have had the largest strike action by our doctors, 72 hours of withdrawn labour to try and get those who need to, to listen to their needs. Teachers also took action this week. In previous weeks we have seen nurses, NHS staff and train personnel all take action. Many people who are struggling to make ends meet.
We are living in a society that is struggling. People who are experiencing poverty, struggling to meet their bills, put food on the table, clothe their children, keep their families warm and meet the basic essentials of family life – what ever their family may look like.
People who are experiencing abuse whether domestic, verbal, physical, mental, financial or sexual. Those who feel they have no where to turn. Those who turn their heads and hide.
People who are experiencing hatred and disgust just for the way they look, or live, or love.
Reading the papers, watching the news, scrolling through Facebook, Twitter, Instagram you might often wonder where are those experiencing hope. Where are the good news stories?
Romans 8:38 – 39 gives us hope
'For I am sure that neither death, nor life, nor angels nor rulers, nor things present northings to come, nor powers, nor height nor depth, nor anything else in all creation, will be able to separate us from the love of God in Christ Jesus our Lord.'
Here we hear the good news that nothing can separate us from the love of God, shown through the love of our Lord Jesus Christ.
Loving Lord
We pray that through these times of struggle we hear your voice, echoing the greatest love of all.
We pray that those experiencing hardships whether financial, unemployment, illness, identity.
Those who experiencing the cold, hunger, pain of not being able to provide for their families.
Those experiencing low self-esteem, being alone, betrayal, hiding who they truly are.
Those experiencing depression, despair, not knowing where to turn.
We ask Lord that you wrap your arms around all that are struggling, and let them feel the warmth of your never ending love.
We pray that those who can, will help those experiencing pain of any kind. That we provide food where it is needed. Provide help where required. Provide a listening ear or signpost to practical support. Provide spiritual guidance where it is sought.
We pray Lord, that you enable us with the strength and Love to give hope to those who fail to see the way.
In the name of Jesus Christ
Amen