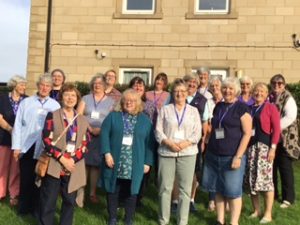 Our new look Trustees meeting was held this weekend at the Swanwick conference centre in beautiful Derbyshire.
The 12 area trustees and 7 members of the executive team met for the first time in our new look team.
We were blessed not just with warm weather but warm friendship and fellowship alongside some challenge and change as we seek to move forward as an active organisation – For Women, For Justice, For Christ.
Bronwen Braisdell – Communications Officer