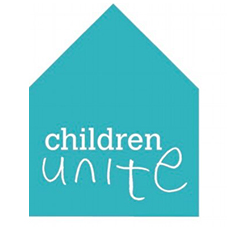 For the first two years of its life (2011-2013), MWiB worked to raise awareness of the plight of child domestic workers around the world, in partnership with "Children Unite" a small charity which exists to protect child domestic workers from exploitation and abuse and to promote their rights world-wide. Find out more about them on their blogspot or website. Whilst this official partnership came to an end in July 2013, with the presentation of a petition of 1242 signed rubber gloves to parliament, the important work of "Children Unite" is ongoing and welcomes the support of individuals or groups.
LATEST RESOURCES:
16th June 2013 was an important date in the campaign for improved rights for Child Domestic Workers, marking the second anniversary of the adoption of the International Labour Organisation's Domestic Workers Convention.
Resources for a short presentation to be used in churches on this date were prepared by MWiB and are still accessible here.
An accompanying PowerPoint slide is also available for download here.
Children Unite and Anti-Slavery International are launched a schools pack in December 2012 on child domestic work for primary and secondary school children. Students can learn about children's rights, child labour and experience what it is like to be a child domestic worker through video, first hand stories from children and even an online game. Students are encouraged to take action to support child domestic workers around the world and through a competition prize, there is even an opportunity to speak (via Skype) directly to child domestic workers themselves.
The pack will be available to download from the Anti-Slavery International website.
———
This social concern was featured on the 2012 Methodist Conference "Prayer Pod" in Plymouth. Additional prayer material and information for continuing prayer and support can be downloaded

here

.
A joint MWiB/CU task group produced a resource pack for individuals, groups and churches who want to do more work on this issue. The pack can be downloaded for printing

here

.
Latest Publication:

Project Bamboo is a research project for Children Unite's work in Nepal, a summary of the report can be downloaded below:
Advert_for_Trustee_Nov_2013_1.doc
Resource Pack – Child Domestic Workers
CDW – Prayer material
16th June church resources
16th June PowerPoint slide