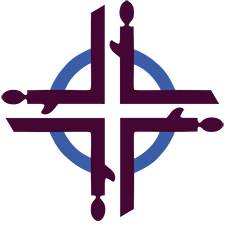 Women's World Day of Prayer 2015 will take place on Friday 6th March.
The service is entitled Do you know what I have done to you?
It has been prepared by the Christian women of The Bahamas – and I think it is lovely.
The Orders of Service are currently being sent out, together with all the usual information leaflets – giving the background to the region, explaining the significance of the Bible passages and suggesting how the service can be made more accessible for children and young people.
The materials prepared for children and their leaders is excellent and deserves to be more widely used. Some people ask why we produce them, pointing out that most services are held during the day whilst children are at school. But Women's World Day of Prayer is not simply about going to church on one special day of the year, and all the material we produce can be used at other times as well.
Orders of Service (which are also to be had in large print and in Welsh) and the accompanying leaflets are available free of charge, but I do hope that you will also consider buying a copy of Together in Prayer, the magazine we produce each year. For only £2.50, you get 48 pages of full colour with information about The Bahamas, a prayer resource, news from grant recipients, photographs of services from all round the world, as well as two super posters. I know that, as the Editor, I may be slightly prejudiced, but I can't think of any other publication that offers such good value for money!
At the back of Together in Prayer, you will find a list of the Preparation Days that are being arranged between now and February next year. These are held throughout the country to introduce the service to local people, and one or two members of the National Committee are present at each one. Anyone is welcome to attend a Preparation Day – they aren't just for Branch Secretaries – but there is normally a small charge and organisers do like to know in advance how many people will be coming. WWDP services are always very special and I promise you that, the better prepared you are, then the more you and everyone else present will get out of the service.
Back in February, our MWiB President kindly offered me the opportunity to use the MWiB page in the Methodist Recorder to publicise the up-coming service in March 2014, which was written by the Christians women of Egypt.
I entitled the piece: Coming to a Church near you …….
It began like this:
Where will you be on Friday 7th March? Hopefully at some point during the day you will be able to attend, or even take part, in one of the 5,600+ WWDP services that will be taking place throughout the UK.
WWDP stands for Women's World Day of Prayer
But what is Women's World Day of Prayer?
I know of a church (not Methodist, I'm relieved to say) that thought that WWDP was an 'outside organisation' and wanted to make a charge for holding the service.
But WWDP is not 'outside.'
It is totally Christian.
It is fully ecumenical – one of the few occasions in the Church's year when Orthodox, Roman Catholic, Protestant and Evangelical worship together.
It is global – celebrated in over 170 countries right around the world: from Samoa (Western) to Samoa (American).
WWDP is not an organisation. You can't belong to WWDP – although you can of course be part of your local organising group. Everyone, irrespective of age, gender, politics or anything else, is welcome to take part in the service.
Men as well as women – WWDP is not just for women.
It is women's gift to the wider church.
It is the wider church's opportunity to look at world issues from a woman's point of view.
It is also the wider church's opportunity to hear from another country, often a country we don't know much about, such as Cameroon in 2010 or The Bahamas next year. Even when the service has been written by women from a country we think we do know, much of the material comes as a surprise to us – as with the service from France last year.
And it ended like this:
On Friday 7th March, coming to a church near you: an opportunity to worship with Christians from around the world; a chance to learn more about God's word and how it applies to us today; and an invitation to put prayer into action.
The newspaper's editorial team didn't like my title. They gave it the headline: Women praying around the world. I wondered whether they had actually read my article!
I wrote to the Recorder pointing out how misleading this title was but, needless to say, my letter was not published. So here it is: –
Dear Editor
Thank you for publishing my article about Women's World Day of Prayer – but why such a misleading headline?
Women's World Day of Prayer is not about 'women praying …'
WWDP is about men and women of all ages worshipping and praying together using a liturgy prepared by the Christian women of a particular country, this year Egypt. I had hoped that my article made this point clear.
WWDP is not for women but from women: it is women's gift to the whole church – to everyone irrespective of age, gender, denomination, politics or anything else. I hope that all those who organise services locally keep reminding themselves of this as they make their preparations.
I would like local organisers
to 'think outside the box';
to adapt the service imaginatively so that it appeals to all, using the children's resources and the other free resources the National Committee supplies;
to involve local schools;
to hold services in the early evening so that whole families may attend – and so on.
A bit late for this year maybe. But my dream for future years is of WWDP services where whole families can come together:
– to learn more about a country, perhaps one they've hardly heard of before;
– to share in worship;
– and then to go out and put their prayers into action.
So that WWDP is thought of not as a one-day wonder for women but as a learning, sharing and caring experience for the whole Christian community that lasts the whole year.
Sincerely,
Elizabeth Burroughs
Methodist Representative,
National Committee of WWDP for England, Wales and Northern Ireland
PS Do check out our website www.wwdp.org.uk