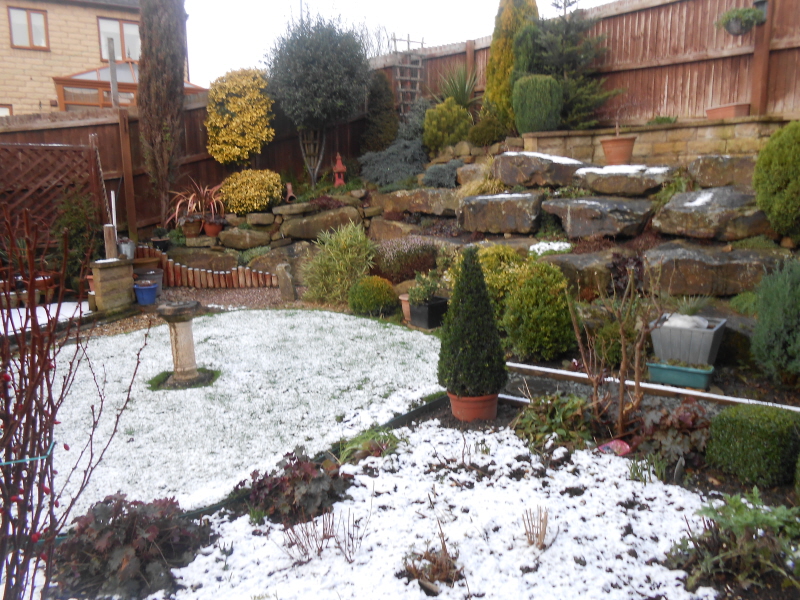 I am no poet myself, but I have admired this poetic phrase, a Hazy Shade of Winter, ever since I first heard the eponymous Simon and Garfunkel single in 1966. It was exactly the sort of day that conjures up today – some bright sunshine, some heavy flurries of snow, but mostly that in-between state of a hazy heavy sky, seen here from our back garden in Brighouse. It was unfortunate that a heavy flurry of snow arrived just as I was scraping the ice off the car windscreen!
It did not last long or settle, so I was soon on my way for another meeting at the same MHA housing scheme in Leeds which I visited on 3 December – to meet with Lesley France to continue refining and editing the resource pack we are producing on Dementia-Friendly Churches. Inevitably, we identified some gaps too, which need to be filled in the next few weeks. It was a good positive meeting, which reinforced for me how important good personal relationships are in creating successful partnerships.
It was good to return to the warmth of the house well before darkness fell. The days may be lengthening, but it was not very evident today. Blessings, Linda
PS After considerable deliberation, I emailed Bradford Cathedral – see my blog for 3 January, about their closure that day. I was told that staff shortages prevented them opening over much of the Christmas and New Year period. I also learnt that the Bath Abbey diptychs exhibition, which I thought I had missed, has been extended till 30 January, so I may yet catch it.