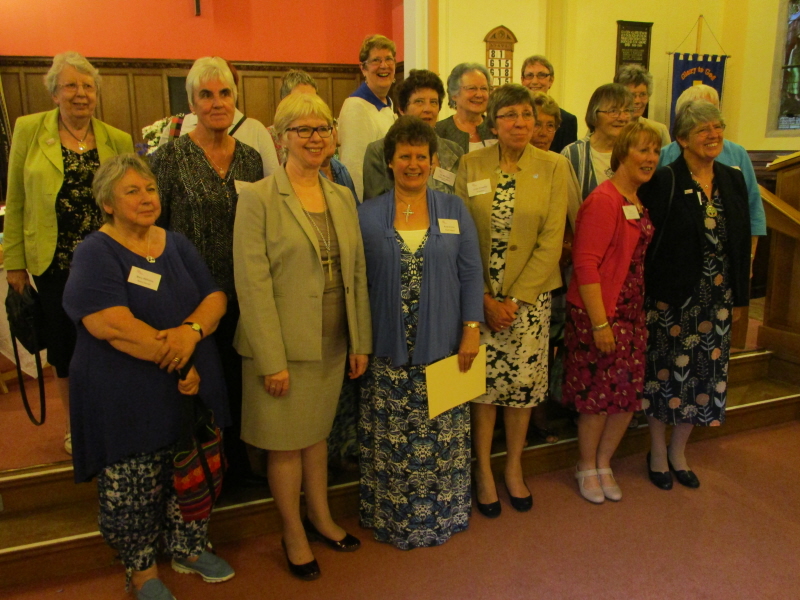 Almost 200 people assembled at Lord Street West United Church in Southport this afternoon and early evening for the MWiB Conference Fringe Event. We were delighted to welcome many people from the leadership of the Methodist Church – Gill Dascombe, currently Vice President of the Conference, and Revd Steve Wild, who becomes the new President of Conference tomorrow afternoon. As I reviewed some of the recent highlights of the movement's work, we heard responses from Steve Pearce, World Church Relationships Co-ordinator for Asia and Revd Dr Keith Albans of MHA. We have partnership relations with both the Church of North India and their largely Dalit membership, enabled by Steve originally, and with MHA with whom we have today launched the latest MWiB resource pack entitled "Grow your own dementia friendly church". That challenges anyone who reads it to take a few simple steps towards understanding the condition by becoming a Dementia Friend, and then committing to take actions to support those living with dementia.
Gill picked up on this theme in her address, linking it with the work she has led over her time in office on the issues around mental health. She movingly described a service she had been involved in this year – leading a service of worship in the lounge of a hospital dementia ward, with the hospital chaplain, and three women patients with advanced dementia. She honestly admitted that during a difficult start to the service, attempting to sing a difficult arrangement of a hymn, with only a few wavery voices, she thought this was a hopeless or pointless exercise. But a voice in her head said "This is where you are…." so she continued and relaxed into the next song chosen by one of the women, Silent Night, in the middle of May! When they reached the lines "Glories stream from heaven afar, Heavenly hosts sing Alleluia!", Gill really felt a connection with the heavenly choirs throughout ages. (There is plenty in the Dementia Friendly Church Pack about the power of music to communicate with those living with dementia.)
The major part of tonight's event was of course the commissioning of Anne Browse as the next connexional president of MWiB. I offered to write the blog for one more night, as I remember the high I was on two years ago, as I struggled to write the blog at about 3am. It's only 1am now so I have done better. Anne introduced her presidential theme as "A story and a song", but I'll leave her to tell you more about that herself! As we promised in the service tonight, we will pray for Anne as she seeks to serve God in her new role. With blessings, Linda
The photo shows Anne with Gill, other exec officers and most of the Forum members who attended the service.