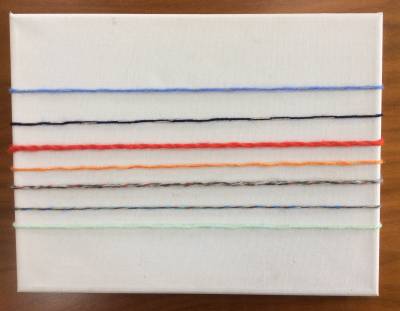 Today I have been back into my old school, briefly, to collect some printing – A1 posters for our stall at the Mission Shaped Heritage Conference at Cliff College. I enjoyed seeing a few former colleagues, but no children, as they are all out enjoying a fantastic range of activities, from day trips in the local area to more elaborate visits to London, France and China. The value of such experiences should never be underestimated and it is a salutary lesson to teachers to realise that these extra-curricular activities will be remembered long after our carefully planned classroom lessons have been forgotten!
I met Deborah Kirk, Forum rep for the Plymouth and Exeter District, for lunch, before catching the train from Devon to Derbyshire, ready for the Conference tomorrow morning. Sarah Braisdell and I will be accompanying a group on a coach trip to Epworth tomorrow and explaining to them the work we have been undertaking in partnership with Epworth Old Rectory, as we trace the story of Methodist women's movements throughout history.
I have chosen a photograph, again, of my visual aid, which attempts to portray the idea of life and relationships as a series of threads. Yesterday's threads were mostly intertwining – tonight I have rearranged them to show what it looks like when we travel life's journey in isolation from each other. I know which sort of journey I prefer! This afternoon two women joined the train at Bristol and the three of us, complete strangers, chatted all the way until they got off at Birmingham. For a short time our journeys coincided and we shared snippets of our stories with each other.
I wonder who has travelled with you and shared your story today? Some journeys will have been bright and hopeful, others will have been through hardship and shadows and far more difficult. Some people will today have journeyed without human companionship, out of choice or necessity. I pray that however your journey has been, somehow you will know the presence of God in Christ beside you.