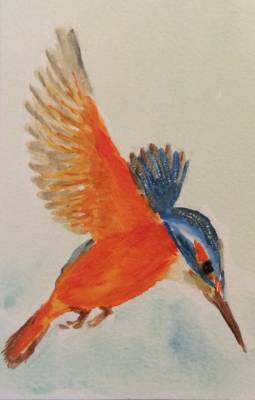 I thought I would use some of my waiting time before my op today to prepare blogs for the next few days. I feel as though I should have a sort of multiple-choice system, so that I can insert how I am actually feeling, as it is impossible to predict how things will be tomorrow and over the coming week. If necessary I will of course simply leave blogging until I feel up to it, but I am hoping to be able to continue to keep in touch, even if somewhat more briefly than normal!
Blogging is a strange thing, isn't it? Keeping an online diary is a very different process to the hand writing of teenage diaries, kept locked and hidden away from prying eyes! How much of ourselves do we really want to share, especially online? The Internet is never a private space, but always potentially public, as I used to try to explain to teenagers, many of whom believed that they could write whatever they chose and then delete it before it got them into trouble!
As I wait to 'go to theatre' (love that phrase!) I am both encouraged and chastened by some words from the beginning and the end of Psalm 139:
You have searched me, Lord,
and you know me.
You know when I sit and when I rise;
you perceive my thoughts from afar.
You discern my going out and my lying down;
you are familiar with all my ways.
Search me, God, and know my heart;
test me and know my anxious thoughts.
See if there is any offensive way in me,
and lead me in the way everlasting.