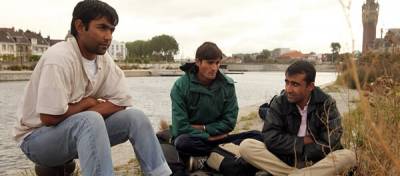 A shortish blog this afternoon, after what I think I would call 'day three post-op slump'! You may be pleased to know that I have done very little – sat around, dozed and played a couple of games of Rummikub, which is normally a Christmas activity in our household. The excuse that my reasoning is still affected by the general anaesthetic is beginning to wear thin with the rest of the family! They are not allowing me to win just because I have been in hospital!
As usual I have also been online. I wonder if you have seen the statement issued by the Joint Public Issues Team concerning the current situation in Calais and the immigration debate? Here is a link to the Methodist media page which will give more information:
http://www.methodist.org.uk/news-and-events/news-releases/stop-lowering-the-level-of-immigration-debate-churches-tell-government
This whole issue has been coming repeatedly to my attention, especially since my visit to Germany earlier this summer, and I am asking myself how we should be responding? As the statement says, "Our faith instructs us not to fear the stranger, but to love our neighbour. We view the situation with growing alarm and anger."
A verse from the hymn by John Bell and Graham Maule has challenged me recently, since it was included in the Easter Offering service. The whole hymn is found in Singing the Faith 251 – this is the second verse:
Jesus Christ is raging,
raging in the streets,
where injustice spirals
and real hope retreats.
Listen, Lord Jesus,
I am angry too:
in the Kingdom's causes
let me rage with you.