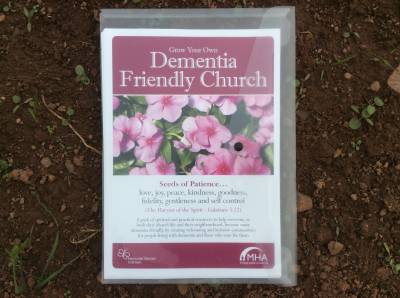 Yesterday I quoted Dr Jill Barber, who said, "Heritage is not about preserving the past. It is about using the past to challenge the present, and help determine our direction of travel." The culmination of the MWiB Heritage and Archives project will be an exhibition which demonstrates how women in Methodism have always been 'transforming the world from the kitchen', telling the story of the past whilst also making links to the contemporary work of MWiB.
In particular we will be highlighting our current focus on Dementia Friendly Church, which has resulted in the production of a resource pack in partnership with Methodist Homes for the Aged. In a section on 'Reminiscence' reference is made to photographs, pictures, objects or clothes from the past and memory boxes.
Our research and proposed exhibition have already drawn international interest. Sarah Braisdell and Joyce Powell, convenor of the Heritage and Archives Task Group, have been invited to present the story of the MWiB partnership with Epworth Old Rectory at the European Methodist Historical Conference in Ruse, Bulgaria next month. The theme of the Conference is 'Who evangelized Europe? Mission empowered by Methodist Women.'
We look forward to continuing to capture the stories and 'stuff' of the past and using both to inform the future direction of Methodist Women in Britain, as we seek 'to know Christ and to make him known' in our words and our actions.