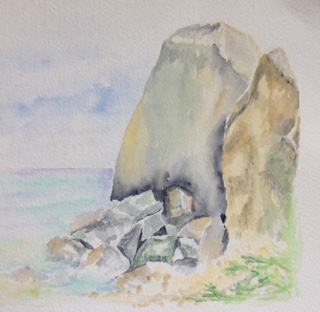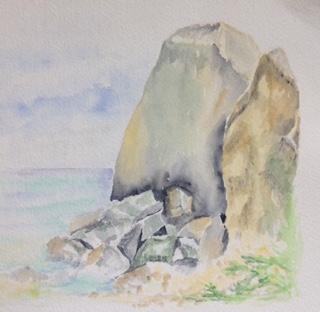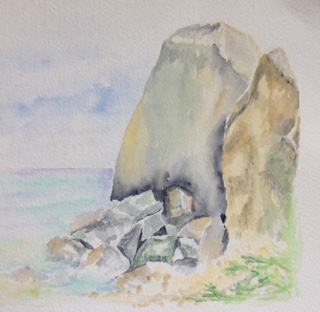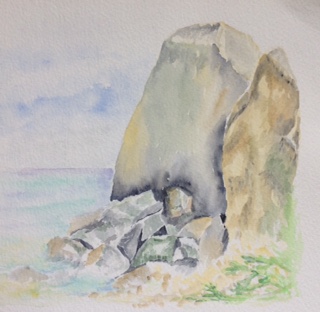 A rock is a rock is a rock
Isn't it?
A rock is grey or black
Or is it?
A rock can be an obstacle
Or a safe place
In a restless sea.
Lord God when I think of you as
The Rock
Do I see you as grey or black,
Formidable
Quick to disapprove?
Or do I see you as colourful,
shining with sparkling mica fragments,
Wonderful lines of strata
Covered with the brilliant oranges and yellows of lichens?
We cling to you when we are in danger
For you are the steadying, sure Rock
Of our lives.
But do we see in you
The vibrancy and wonder of your
Unfathomable beauty?
When the world is restless around us
When we find ourselves unwillingly
Swept along in the tidal current
Of expectations and habits
Somehow the knowledge that you are our
Rock
The one on whom we can rely,
on whom we can stand securely,
Enables us to escape the current,
Turn away from temptation
And cling once more to hope.
Mighty and Magnificent God,
Of all colours and of none
When we feel grey and colourless
Fill us with the glory and the wonder
Of your amazing light;
Thus, clinging to you, may we step out
In gladness and enthusiasm
On our pilgrimage of faith.
Amen Hazel Parsons
Reading: Psalm 27
SthF 628 Faithful one, so unchanging