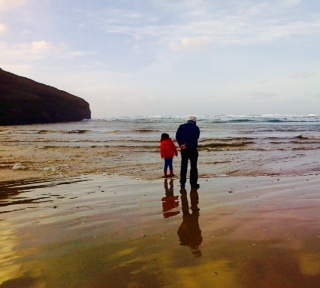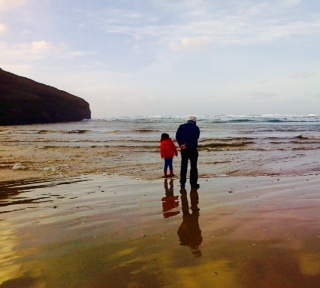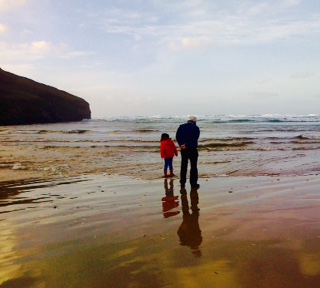 I watched them walk across the sands:
Sometimes deep in conversation,
Other times splashing each other
In the sandy pools,
Bending to pick up shells, or bits of slate
Admiring the shine on the wet sand.
Grandfather and grandchild.
How often do we take time
To be truly thankful for our families?
Loving Lord, we imagine that your childhood
Was a happy one, with love surrounding you.
But it was probably soon full of other children
Noisy and busy, just as families are.
We mustn't envisage you in this
Protective, isolated cocoon
Produced by manger scenes.
Families can be loving and forgiving of each other,
But they can also be argumentative
Quarrelsome and neglectful
Of each other's needs.
As we spend time with you this week,
Remind us to hold each member
Of our family
In your especial care.
Those who are happy and thriving,
Those who are sad and sorrowing,
Those who are anxious, the needy,
The angry and unforgiving,
They are all part of our own family
And part of yours.
So we pray for guidance for ourselves:
For grace and for the ability to forgive,
For that necessary gift of patience,
And for the wisdom to control
Hasty words and actions.
I look again at the photograph
Remembering the day,
Treasuring that relationship
And smiling because Your promise is
To walk across the sands with us.
Amen Hazel Parsons
Reading Luke 1:1-13
SthF 607 When love is found and hope comes home