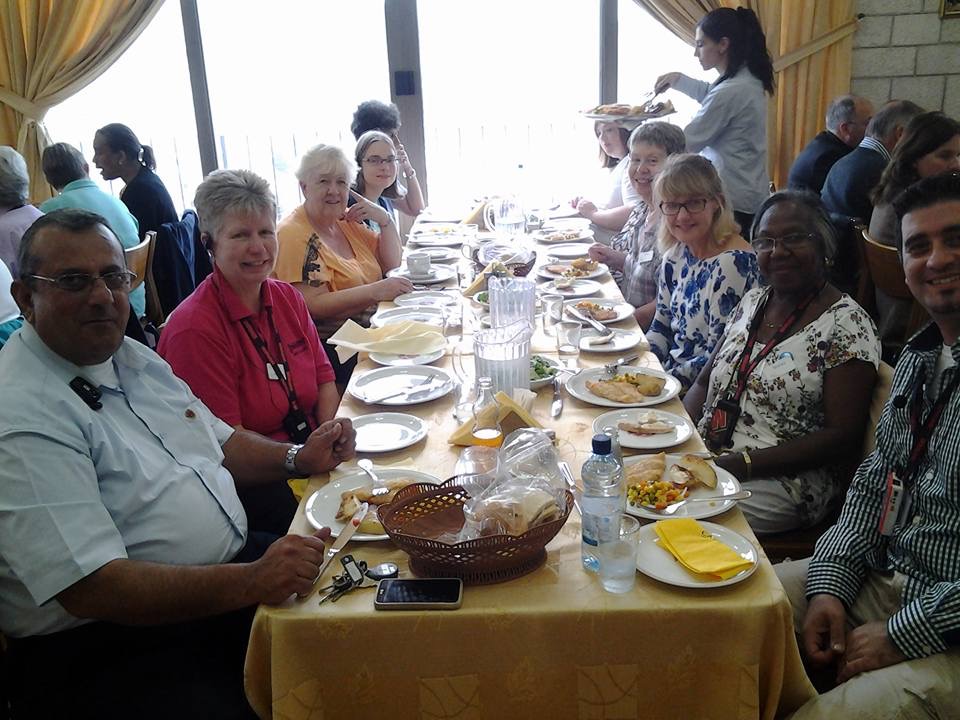 I have been wanting to use an image from the MWiB pilgrimage to the Holy Land this week, and have been following the pilgrims mostly via Facebook and Twitter. Today Eva posted this group photo and I asked her permission to use it. She replied with the following observation from the visit:
"It seems so fitting to be visiting here as Advent approaches, but today I have been so aware that we need bridges and not walls."
I leave that thought with you and encourage you to go on praying for peace and reconciliation throughout our world. Our thoughts tonight are also with those affected by and caught up in the situation in Sharm el-Sheik.
Again, may we know the real meaning of shalom.