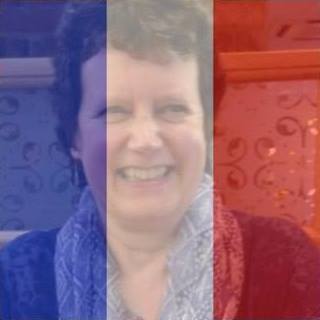 How to blog today, as we hear the news of the attacks in Paris? How to write, when every appeal on social media to pray for the people of Paris is balanced by an appeal to pray for other places in the world where attacks are commonplace? Words seem powerless, and yet an RE teacher friend posted this on his Facebook status this morning:
"Deeply troubling news from Paris. I feel that next week is a vital one for those of us who teach RE. Don't avoid talking or teaching about these attacks. Our kids deserve better than pat answers about terrorism and extremism."
Whatever prompts us to pray, let us pray.
The Revd Steven Wild, President of the Methodist Conference, and Dr Jill Barber, Vice-President,
issued the following statement this morning about the attacks in Paris:
"We, and all the Methodist people, pray for all the victims of the attacks in Paris on Friday night. We hold in our prayers all those who seek to offer comfort and support in the days and weeks ahead."
If you are puzzled by the photo, this is how many people have edited their Facebook profle photo today, in solidarity with the people of France.