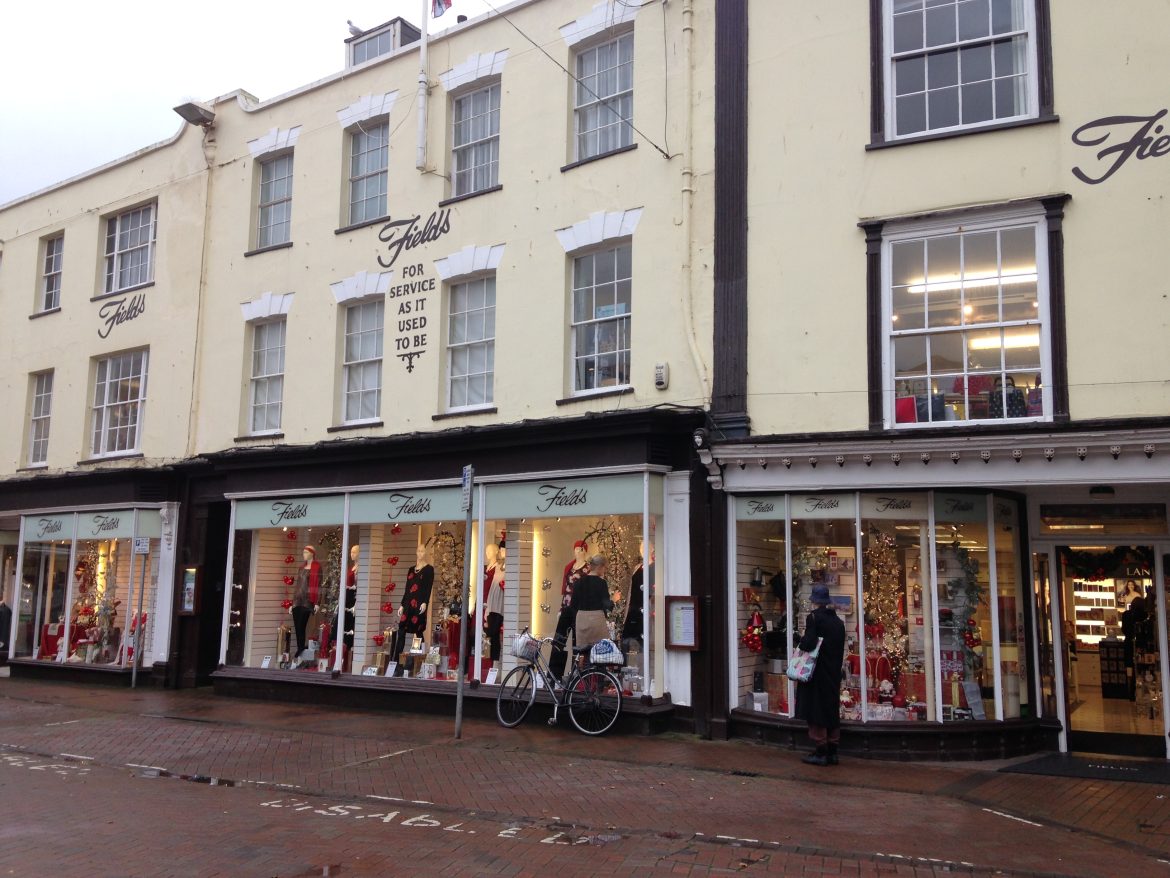 Whilst at the Plymouth and Exeter MWiB district residential there was time on Wednesday morning to walk down into the town and perhaps even as far as the sea. I got as far as Fields, the iconic department store, and took this photo. 'For service as it used to be'.
I did not have time, or room, to indulge in a trip to their restaurant on this occasion, but over the years we have often taken the children there. In fact having the children with me was always an excuse to order my two favourites from their tea time menu – Marmite soldiers and cinnamon toast!
'Service as it used to be'. What does that mean? That the customer is always right? Are you being served? May I help you, or are you just browsing, madame? My daughters always laugh when anyone asks them that!
I wonder what this phrase conjures up for you. Change is not always for the best, but as I read those words I thought about the way our small rural chapel has grown since we dared to change the 'service' from what it used to be! Food for thought, maybe.