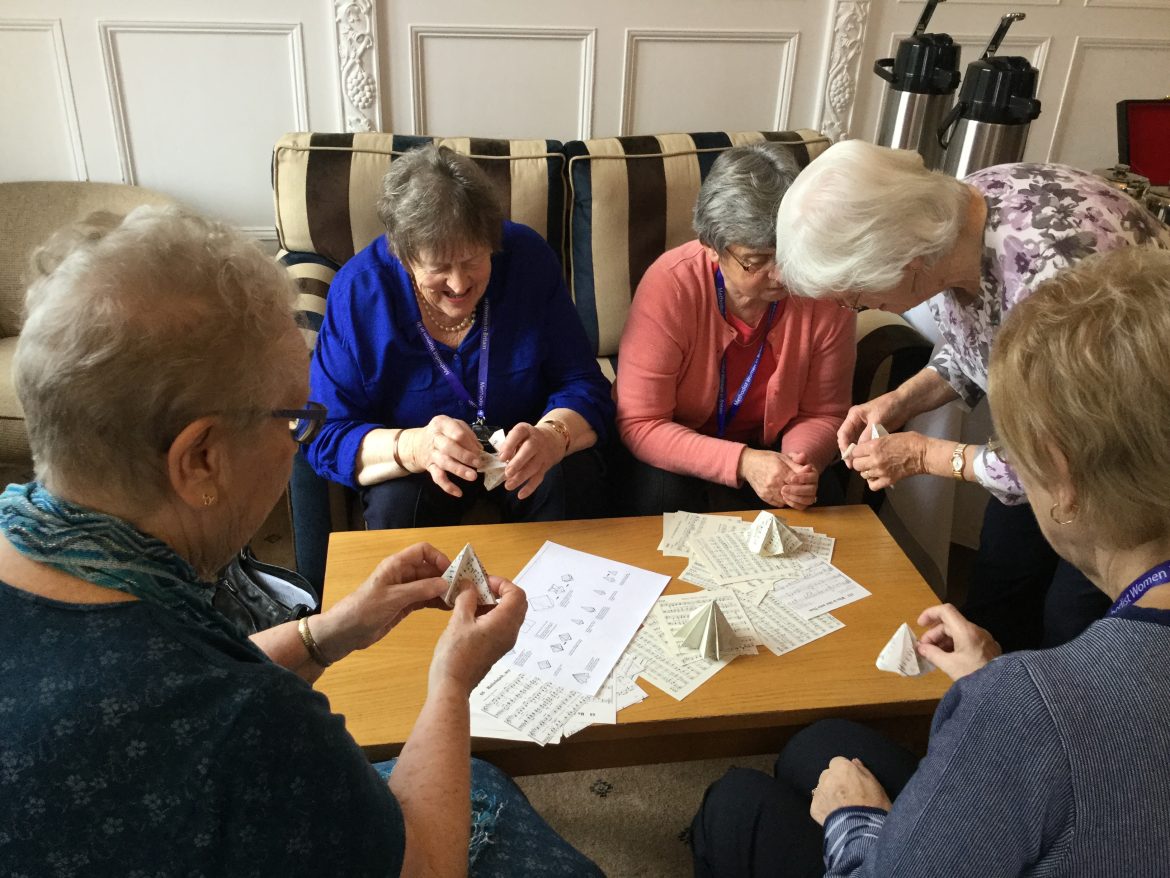 One more origami group from the Cornwall District MWiB residential last week at Treloyhan Manor. Such concentration! We progressed to lidded boxes and German foil stars as the week went on!
I must confess that I have started to put up some Christmas decorations in the last couple of days here. It has been so good to be back at home after two weeks away, and I have enjoyed focussing on home and family again. Our 'children' will all be home for Christmas, although as I write that I am aware that for some people Christmas will always be a difficult time for many reasons. For others, Christmas plans may have been suddenly disrupted by the consequences of the recent severe weather or other unforeseen circumstances.
My prayer is that somehow the truth of Emmanuel, God with us, will be the truth that makes a difference to this season and to the year ahead.