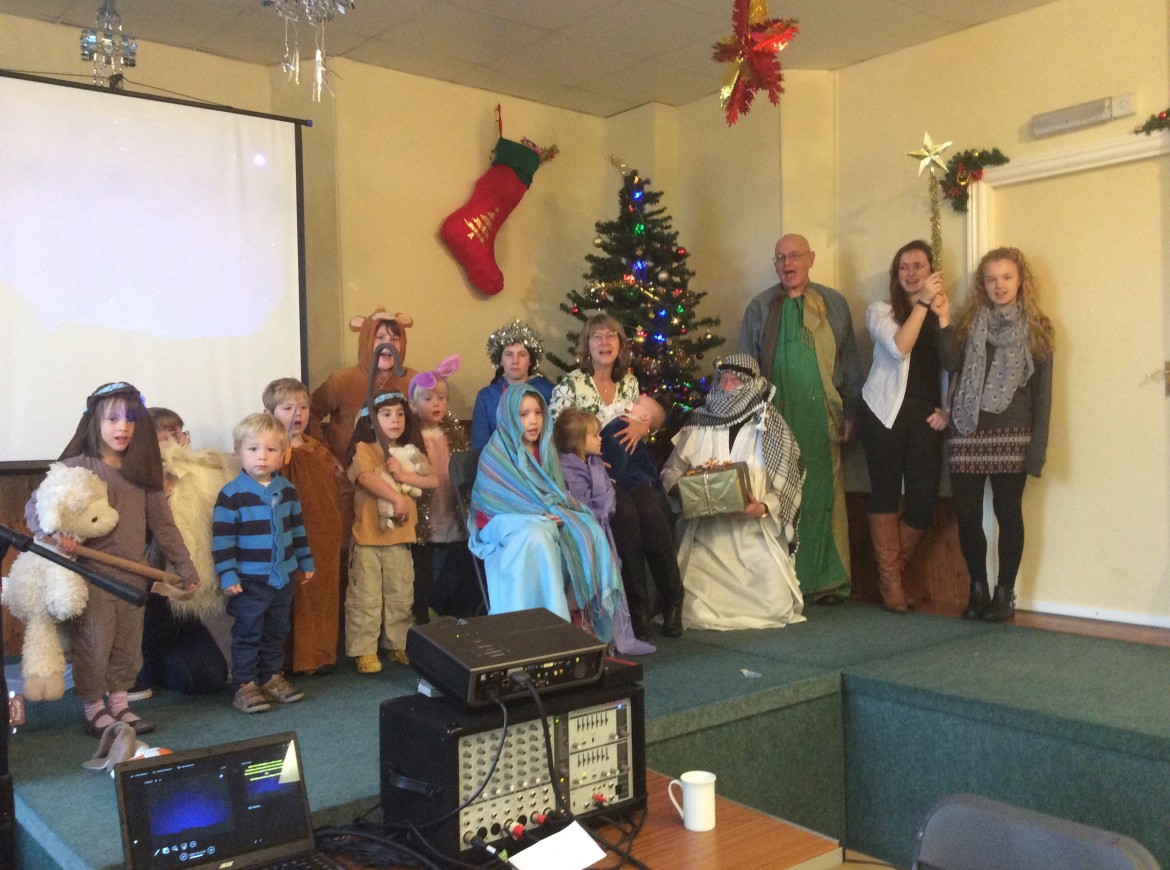 Well, when we started our scratch nativity this morning there were no Marys, but by the end there were two! No Herods at all, and no zebra this year, but we did have a monkey and a rabbit! And an authentic Egyptian costume for one of the Magi! Oh, and James, at the back beside the Christmas tree, suddenly declared that he would like to be a tree, so we dressed him in a beautiful green scarf which Linda Crossley brought back from India for me last year. I do hope she will not mind how it was used this morning!
I had wondered whether there would be a baby, and had taken a knitted one, just in case. In the end Dulcie's grandma wrapped her in a piece of cloth to cover her bright pink tights – we didn't think Baby Jesus would have worn bright pink tights!
We used the Bible Society resource, The Christmas Poem, as a structure for the morning, watching the four-minute video and basing our prayers around its phrase, 'turn what is sad into glad again'. If you would like to watch the film it is available on the Bible Society website here.
I do hope that you have enjoyed the final Sunday of Advent today.