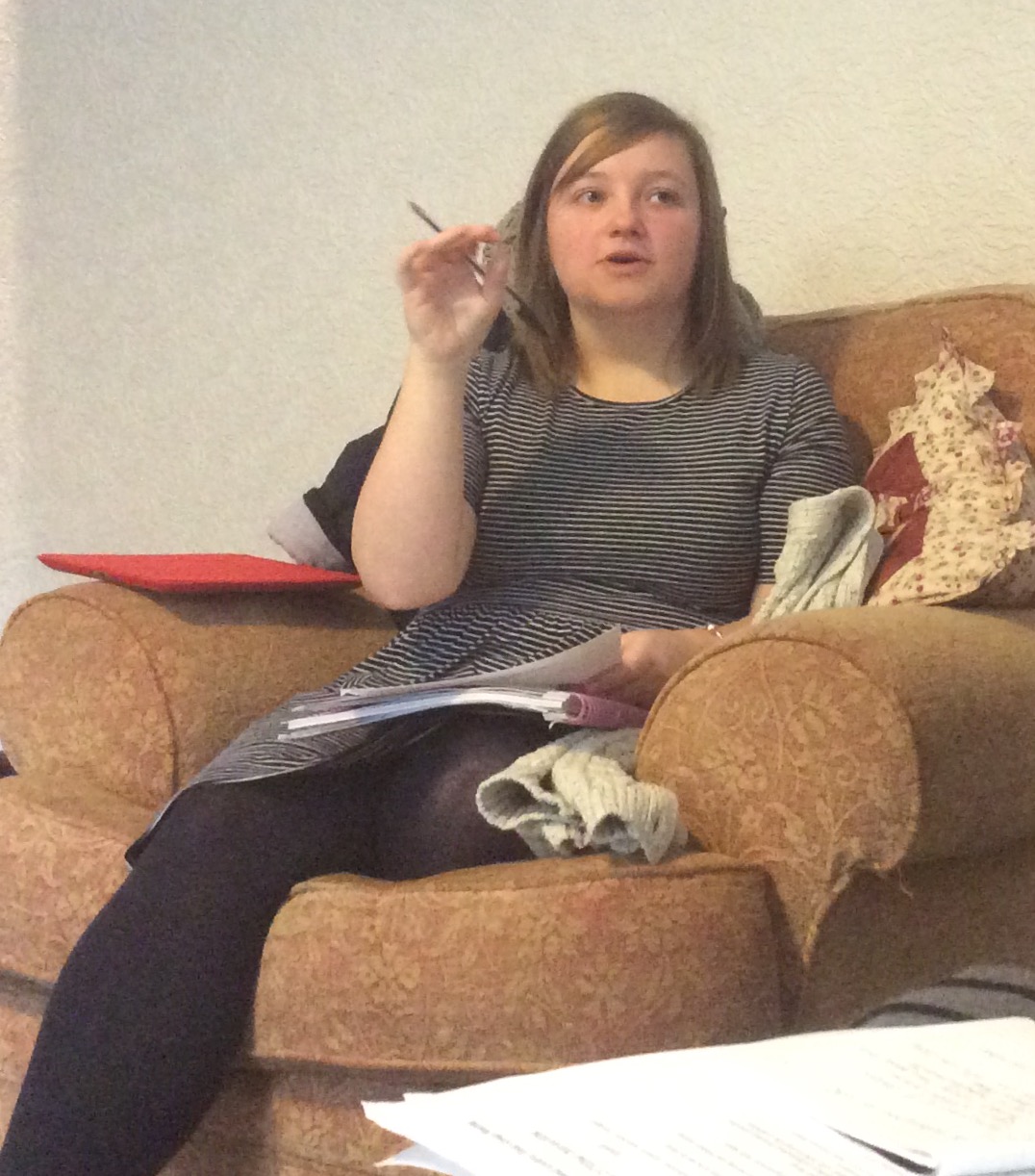 I set off on Wednesday afternoon for Epworth and have just returned home after two very full but very productive days of meetings of the Heritage and Archives task group. We have been making further plans for the exhibition 'Transforming the world from the kitchen? The story of women working together in British Methodism'. The exhibition will be open to the public on 19 March and we hope that many of you might be able to go to Epworth Old Rectory to see it.
We were also privileged to meet Rev Charmaine Morgan, General Secretary of the Methodist Church of Southern Africa, who was in Epworth yesterday and today. We had dinner together last night and shared our stories across the table.
I was so preoccupied that I failed to remember to take photos for the blog! Here is a picture of Sarah, our researcher, animatedly sharing ideas as we met in the comfort of the Manse at Epworth. She and Gillian Crawley, manager of Epworth Old Rectory, have worked very hard towards this exciting partnership project and we are grateful to them for their contribution and commitment. Jo Hibbard continues to support us in invaluable ways and Joyce Powell convenes our meetings efficiently and with enthusiasm. Sue and David Leese were gracious hosts during our stay and we are especially grateful to Sue for taking the notes of our meetings. It is a privilege, as ever, to work with such a warm and supportive team.