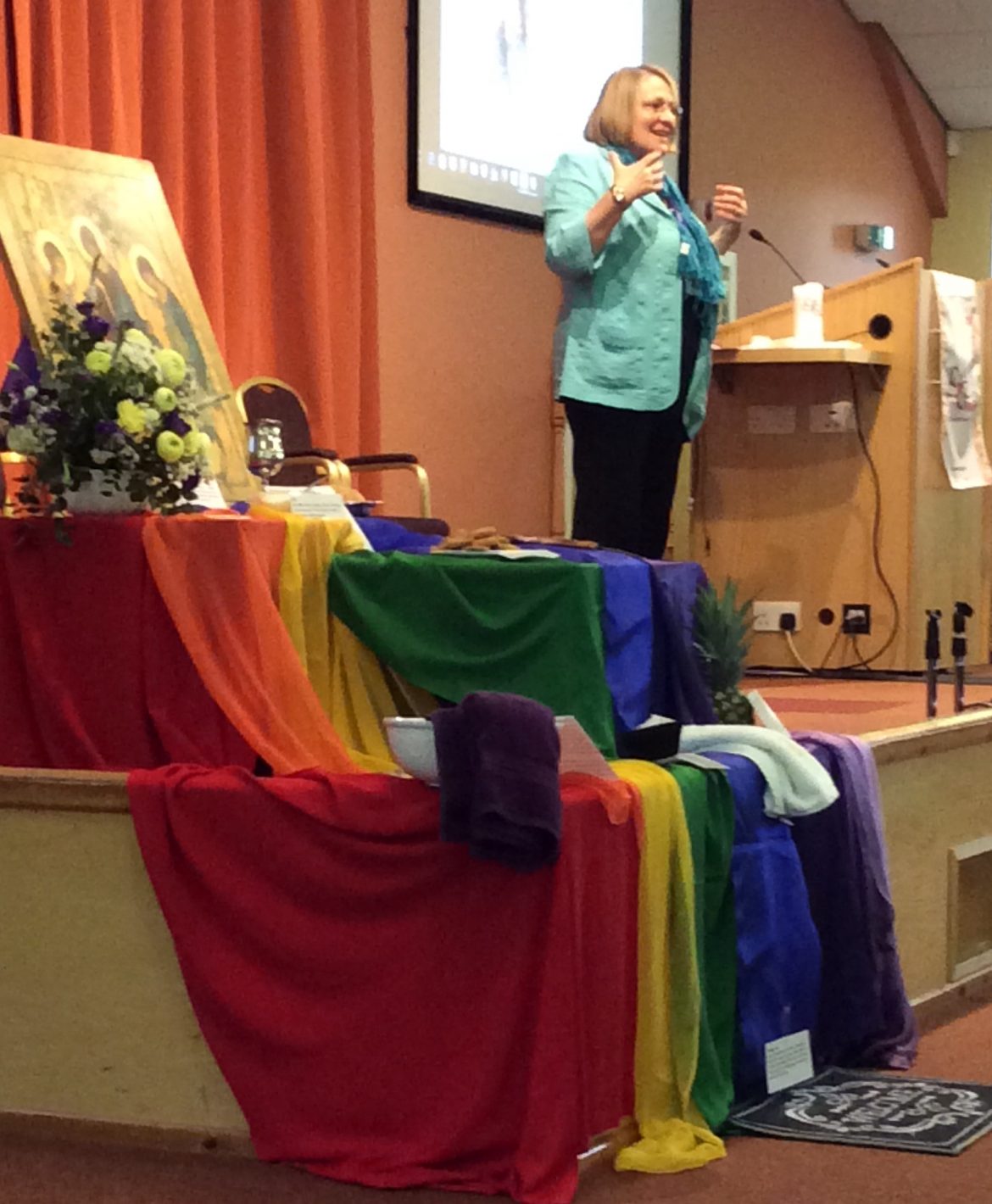 On Saturday at Swanwick we were challenged by Bishop Rosemarie Wenner as we listened to the stories of how the United Methodist Church in Germany, often ecumenically, has reached out to help and integrate migrants and refugees. This is of course not only a current issue, although clearly the numbers have been high in recent years.
In her first keynote talk Rosemarie based her account around Luke 13: 29, where we read these words of Jesus: 'People will come from east and west and north and south, and will take their places at the feast in the kingdom of God.'
She also drew our attention to the challenge of the second half of Matthew 25. One section of this familiar and somewhat unsettling parable reads like this:
"Then the righteous will answer him, 'Lord, when did we see you hungry and feed you, or thirsty and give you something to drink? When did we see you a stranger and invite you in, or needing clothes and clothe you? When did we see you sick or in prison and go to visit you?'
"The King will reply, 'Truly I tell you, whatever you did for one of the least of these brothers and sisters of mine, you did for me.'
The photo was taken as Rosemarie spoke to us in the second morning session. In the afternoon there was a wide range of workshops on offer and on Saturday evening we considered amongst other things how we overcome barriers to communication when we do not initially share a common language.
We look forward to Alison's Bible study and to Rosemarie leading us as we celebrate Holy Communion together on Sunday morning.