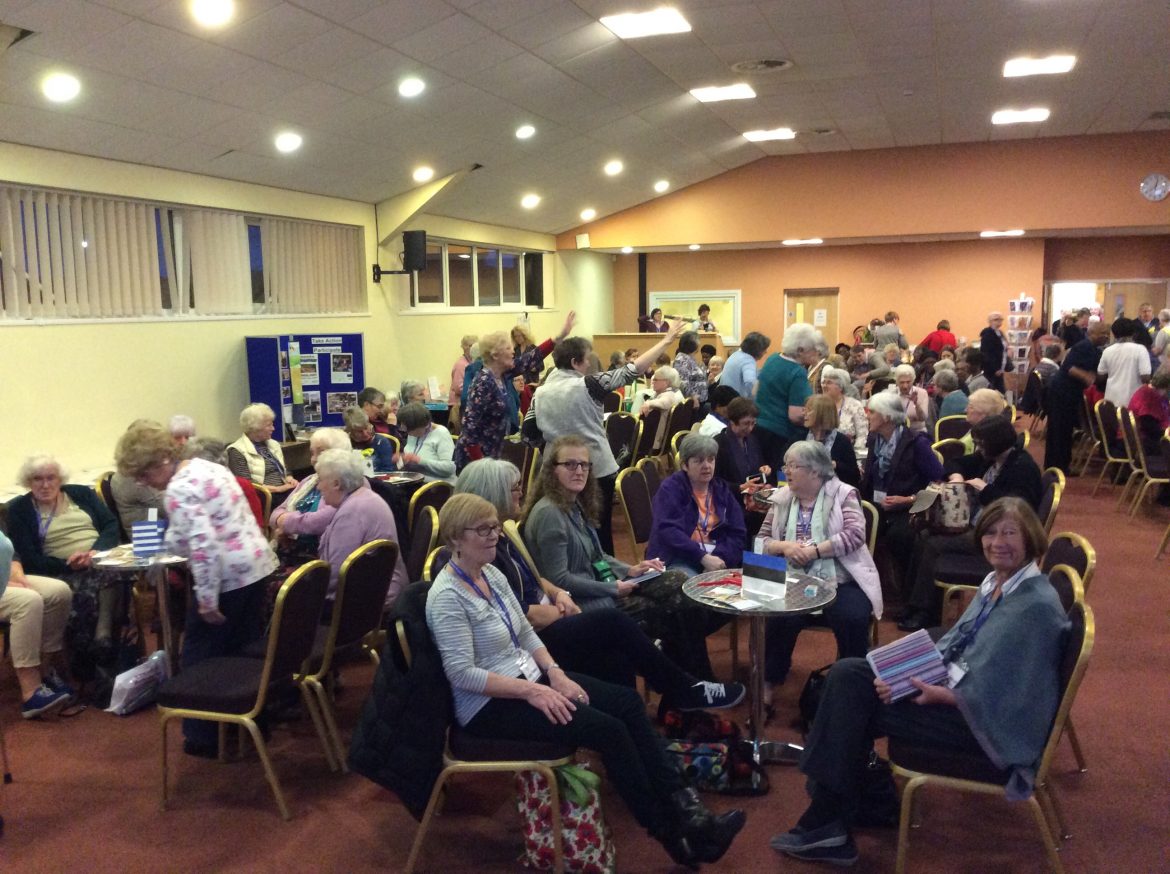 I did not expect yesterday's blog to turn into a competition to find a collective noun for Methodist women! So many wonderful suggestions have been posted on Facebook today, from a gaggle, to a giggle, to a creativity, to a wonder!
Jill Baker suggested that, like ravens, we should call ourselves a 'kindness'. At the beginning of a weekend where we are considering the theme of welcome, perhaps that is my favourite suggestion.
The photo shows a kindness of Methodist women gathering for the first session of the weekend.