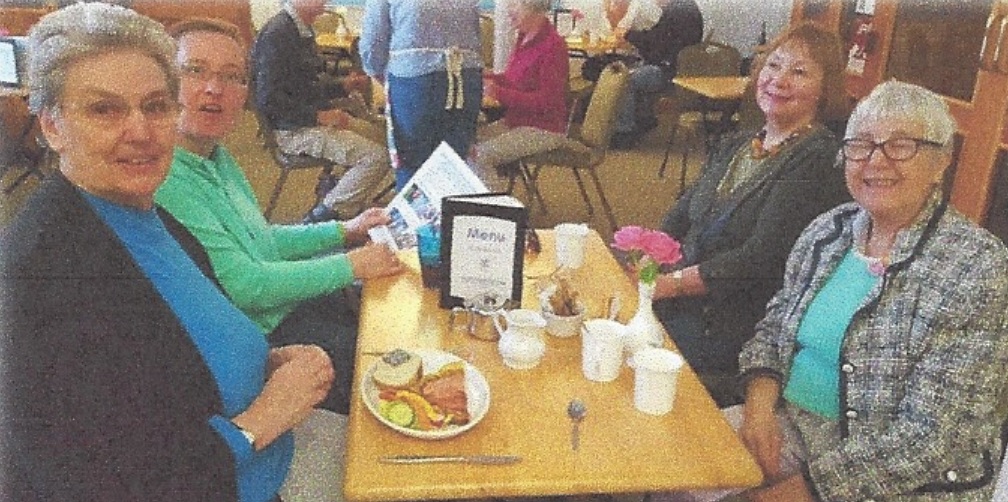 Empowerment Gifts 2016
Each year MWiB donates £10,000 to projects working to empower women overseas. Nomination forms are available to download, and projects are selected by the MWiB Forum at its Autumn meeting. In the financial year 2015-2016, MWiB allocated empowerment gifts of £2,500 each to the following four projects:
Magnify – A women's leadership project equipping, encouraging and empowering a generation of women. The project is supported by Stephen and Jane Day, Methodist Mission Partners serving in the Church of South Africa.
Children of Hope – Funding a full-time Specialist Community Nurse to identify and meet the health needs of young, vulnerable children in rural Uganda, and to engage the local communities in health education.
Ayra Indryas of the Women's Desk in the Lahore Diocese, Pakistan. To enable Ayra to run a course in Women's Studies, Peace Building and Conflict Resolution in the Women's College in Lahore.
United Mission to Nepal – To fund a 12-month internship programme for young Nepali Christians, designed to develop professional and leadership skills, preparing them for effective mission in their chosen professions.
Social and Community Action Grants 2016

MWiB uses the interest from its Welfare Fund to make grants to local projects around the UK, fostering an active interest and involvement in social and community action. Funding is available for projects which meet a local social or community need, particularly within marginalised groups, and for individuals or groups seeking funding for imaginative new areas of work. In 2015-2016 the total amount available for Social and Community Action grants was approximately £7000, which was shared between a wide variety of projects:
Sambell's Cafe was able to buy new crockery for their busy café. Using local, ethically-produced and/or Fairtrade products wherever possible, staff and volunteers aim to serve up inexpensive, tasty, and healthy food to their customers.
Puppet Ministry: youngsters who attended an after school club asked if they could stay on and do something more challenging – and this is the result! The puppets enhance worship and are bringing people into church.
Luncheon Outreach Club provides fellowship and outreach to the local community, offering social interaction and sustenance.
Second Helpings collects surplus food from shops, farms and restaurants, which is cooked by volunteers to provide Saturday lunch on a pay-what-you-can-afford basis. The aim is to help vulnerable and needy people, and combat food waste.
Dementia Care: Grants were made to two groups, one of which is a joint project between the local church and the nearby medical practice, which provides an innovative and holistic community-based way of supporting people with dementia and their families.
Community Women's Group works with other local agencies to provide a safe environment for local women to be empowered with confidence building, new skills and money management. The work is aimed at women with low self-esteem, mental health problems, poor education, and low income, some of whom are also single parents. The women are encouraged to be involved with running the group and sharing their skills.
The Baby and Parent/Carer Group provides a place where parents, grandparents and carers can meet, talk, and take refreshments whilst providing a safe place for children to play, learn and be creative.
Community Space (1) provides a much-needed caring, welcoming space for groups in the local community including new work with a dementia group and the elderly.
Community Space (2) provides meeting space for several Alcoholics Anonymous groups, a Narcotics  Anonymous group, Prince's Trust courses for unemployed school leavers and runs a drop-in centre.
New Parks New Friends is a partnership between churches and local residents. The project aims to revive community spirit by enabling local people to meet together in friendship, and matching volunteer visitors with the isolated, lonely and housebound.
The Little Space provides a crèche for users of Foodbank, Job Club, debt advice service, parenting and cookery classes, etc.
Cookery Club teaches basic cookery skills, economical meal making, use of simple nourishing ingredients, social skills, and teamwork. This arose from Foodbank staff noticing that some clients had limited ability to use the food given. The Club is open to users of the Foodbank, debt counselling sessions and homeless accommodation.
The Growing Plot is a gardening project that works with young people with challenging behaviours, helping them to turn their lives around and become contributors to society. It also aims to connect them to their local church. The grant funded the purchase of gardening tools and storage.
Application forms and criteria for Empowerment Gifts and SCA Grants, and for the new Enabling Grants, are available to download. Closing date for SCA Grant applications is the end of February, and nominations for Empowerment gifts are selected by the MWiB Forum at its Autumn meeting.
.