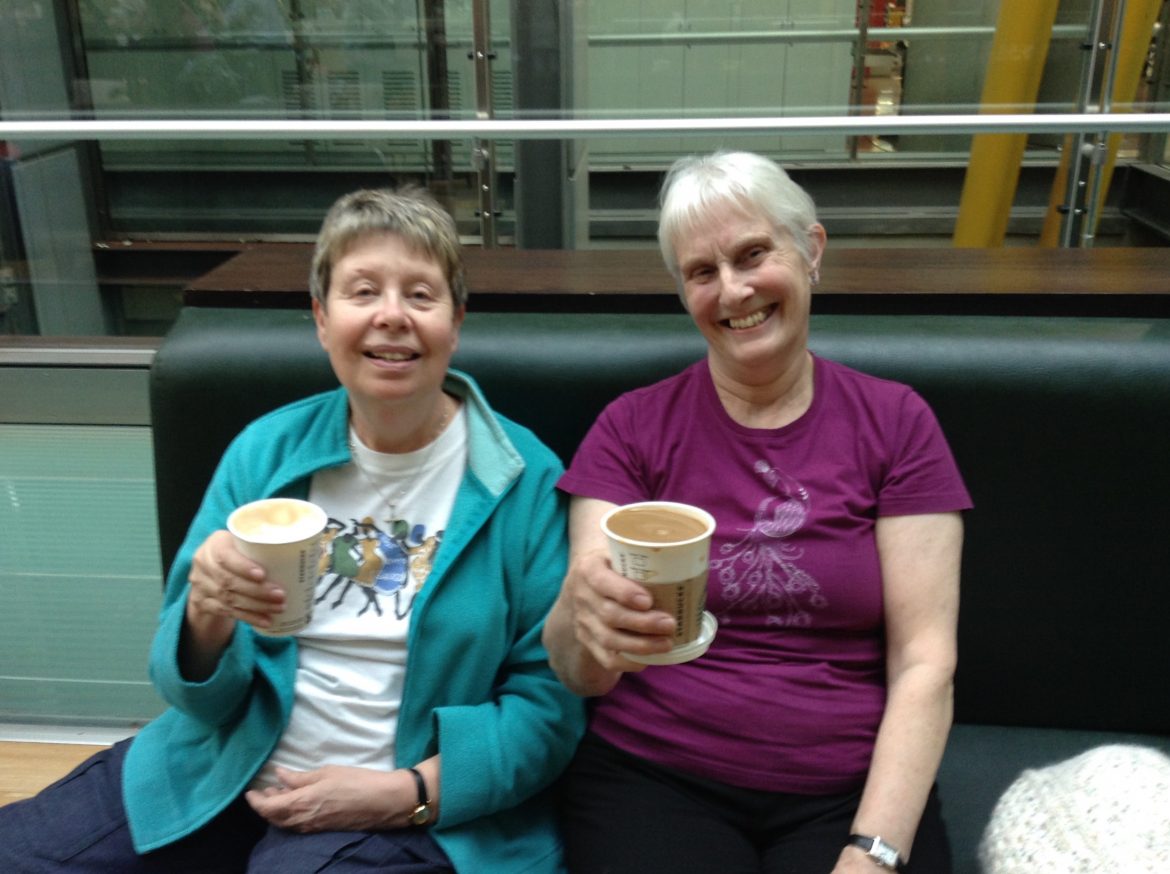 A quick update on Sandra and Chris's travels. I received this photo this morning, taken as they had coffee in Madrid yesterday. They then travelled on to Lima where they have spent the night. Sandra sent this update this morning (Tuesday):
Just a quick message before we set on our way back to the airport for the final leg of our journey. It's now 02.50 hours in Lima but I'm wide awake and ready to go. Slept reasonably well despite the noise of traffic and planes. Had a mini scare at the luggage claim. Everyone had collected and the belt was empty. We were about to chase it up when three lonely little bags appeared! Phew! Good job we had spares in the hand luggage.
Give our love to everyone. Hopefully the Wesley Guesthouse will have Wifi so that we can keep you posted.
Sandra x