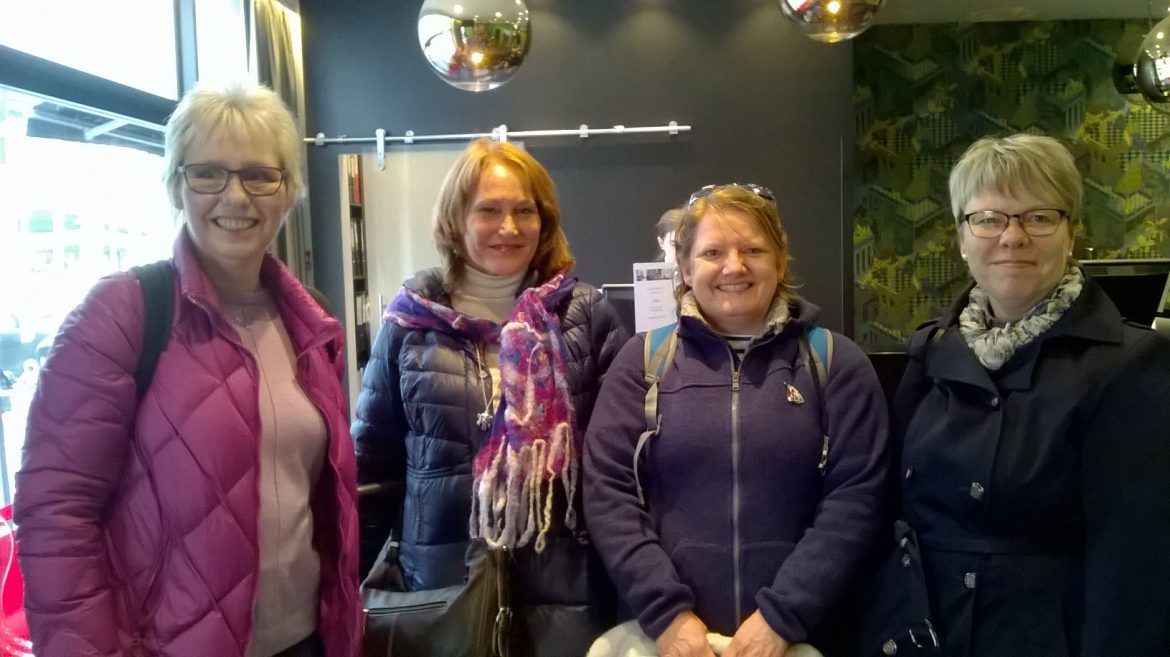 As Sandra and Chris return from Bolivia this weekend, Alison Judd, President of the World Federation of Methodist and Uniting Church Women, is in Oslo. She has kindly written the following piece for today's blog:
"I was invited by the Norwegian Methodist women to attend their annual Unit Assembly this weekend to share news of the World Federation and information about the next World Assembly which is likely to be held in Gothenburg, Sweden in 2021. I am hoping the Methodist women of Sweden and Norway will work together as the local arrangements committee, so this was a perfect opportunity to meet with them.
Tove Tveit, their current leader, had prepared a quiz to get the weekend off to a fun but informative start. She is seen here with other members of the group, including Hilda, who led inspiring worship this evening, with Holy Communion. The photo shows Tove, Alida, Jorun and Hilda.
It has also been a delight to meet up again with Helene Granum, a Helen Kim Memorial Scholar, now training for Presbyteral ministry, Pille from Estonia, Alice Cooper, the former Area Vice President for Europe: Continental and two other women from Sweden, invited guests for this event.
Tomorrow will be largely a business meeting, being held in the oldest Methodist Church in Norway. I shall be glad to have someone translate for me so that I know whether my plea for support in 2021 has been successful.
Thank you to all who are including me in your prayers. I am feeling blessed indeed!"