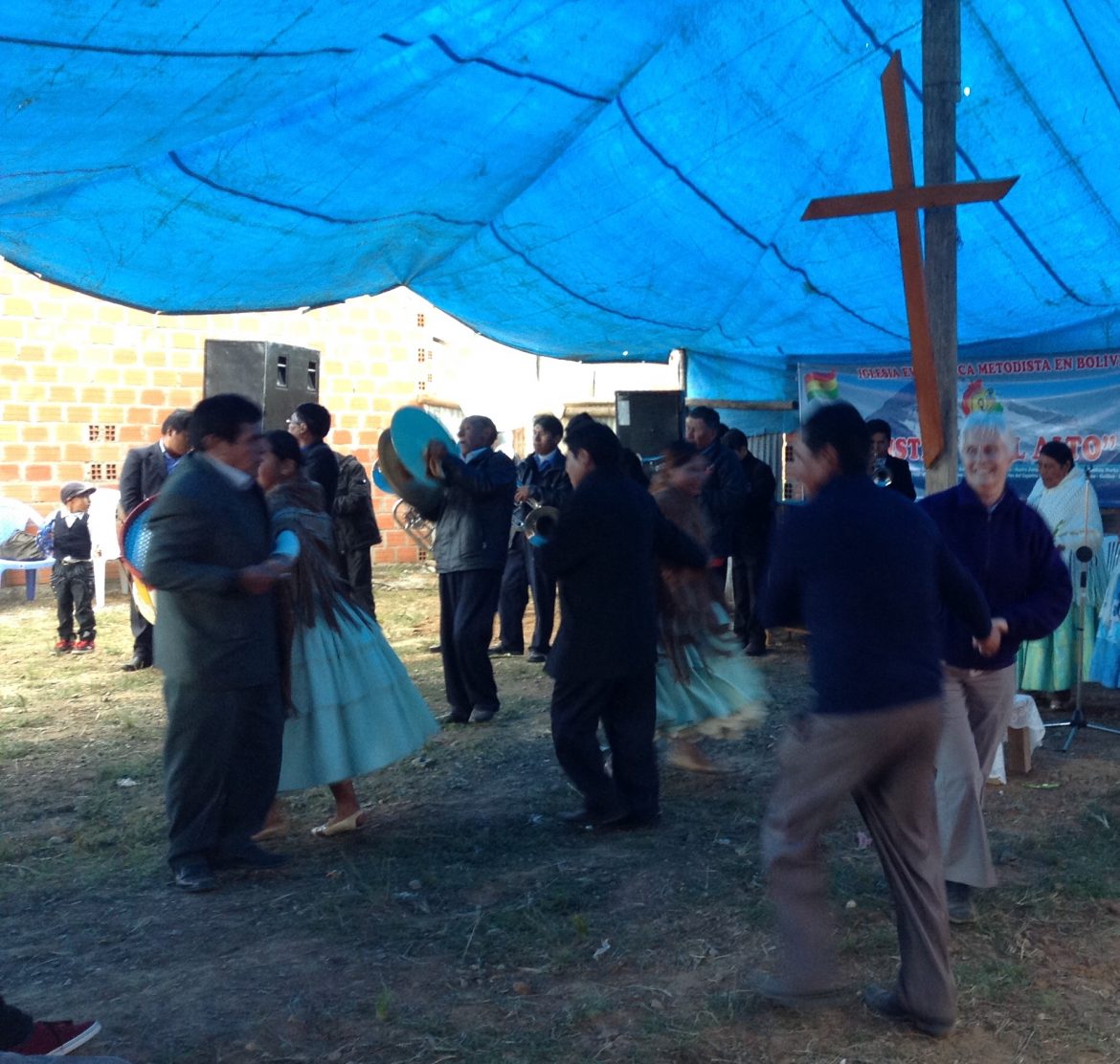 I have just learned that Sandra and Chris's return from Bolivia has been delayed by the late arrival of their flight from Bolivia to Miami, causing them to miss the onward connection to Heathrow. The reason is not clear at this stage, but possibly bad weather and a need to divert to refuel. They are now due to continue their journey 24 hours later than scheduled, arriving back at Heathrow on Tuesday morning, some 48 hours after leaving the hotel in La Paz.
I am posting a photo sent to me last week, of dancing at a gathering in Bolivia. We look forward to hearing the stories which accompany these images, but in the meantime we pray for their safe onward travelling and recovery of sleep and strength when they return!
This week I am back on the trains again. I shall travel to spend the day with my father in Newbury today, then head to Liverpool tomorrow to plan for the Creativity Day there on 20 May. More details may be found on this website. After two days in Liverpool I shall head to Bradford for a long-awaited visit to Touchstone. If you don't know about this Methodist-sponsored centre, have a look at their website, where it is described as a 'listening community' with the vision of making safe places of hospitality where people who are radically different can listen to and with each other. I look forward to exploring ways in which MWiB might be able to partner with this exciting and valuable initiative.