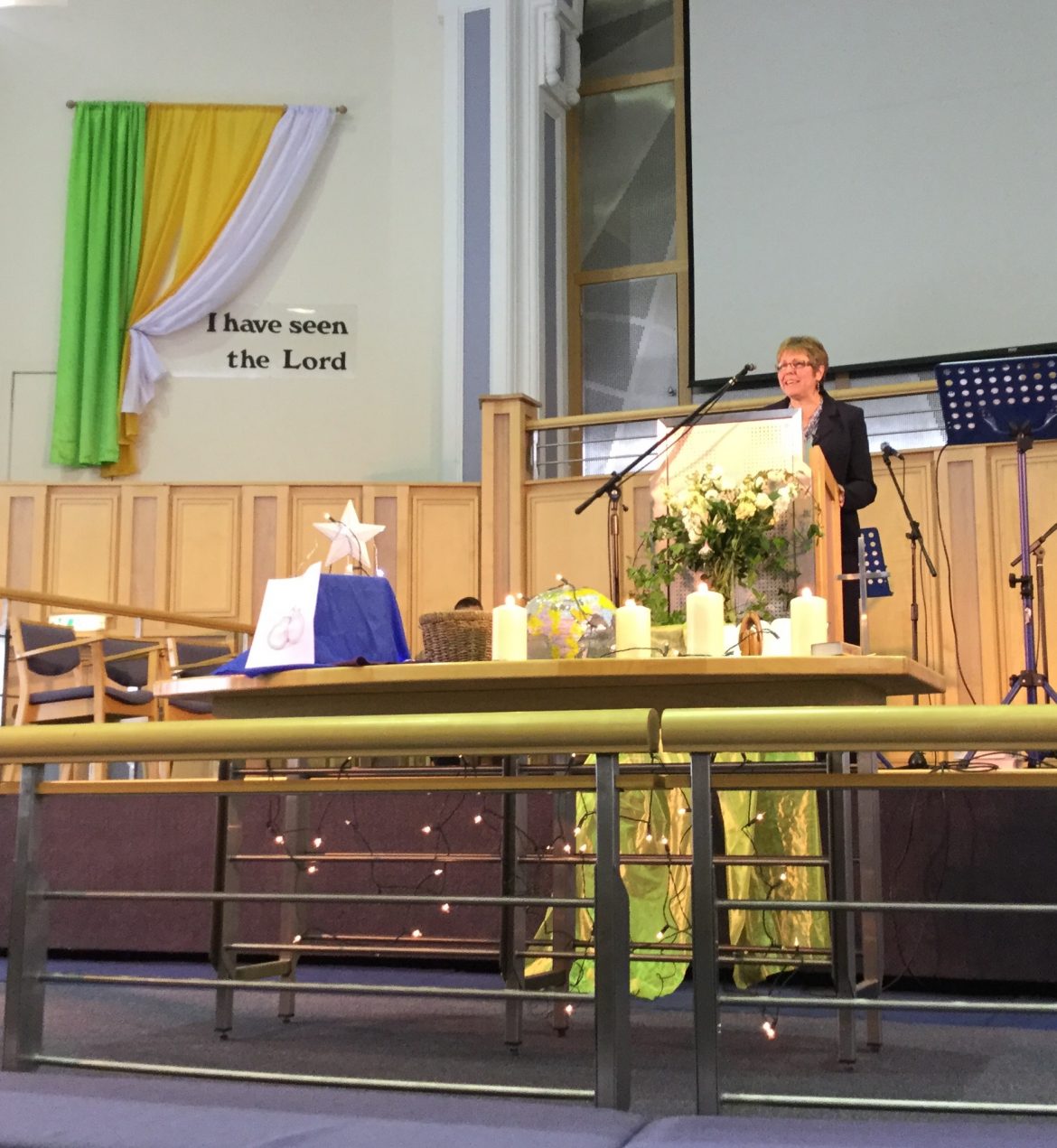 This weekend I am on my travels again, this time to Plymouth. No Facebook tales from the rails on the way, as I was driven here with a carload of friends attending the Plymouth and Exeter District Synod, held at Ridgeway Methodist Church on Saturday. We were privileged that Dr Daleep Mukarji was our speaker, especially as we were voting on a proposal to form a district partnership with the Diocese of Cuttack in the Church of North India.
This morning I joined the congregation at Plymouth Methodist Central Hall to take part in their Easter Offering service. The service was led by Deacon Linda Brown and she was supported by other members of the congregation, reading from the Bible, sharing the stories, lighting the candles. The whole congregation was invited to contribute prayers of thanks and intercession, which were written on paper stars and brought forward during the service.
This evening I shall lead worship, again at Central Hall, before catching a train home tomorrow morning. Then it will be time to start preparing for this week's visit to the Isles of Scilly, to share a few of my MWiB stories and to learn more of what it is like to be part of a church and a community on an island.