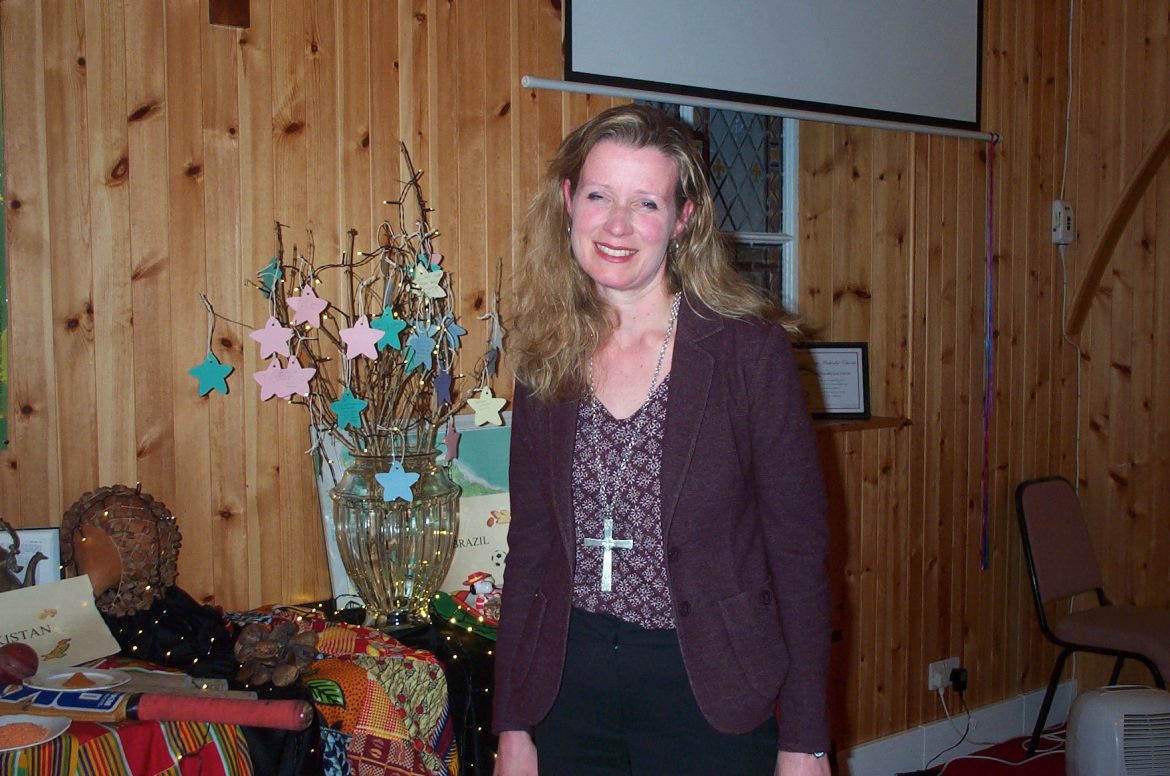 Shine Like Stars was the theme of this year's Easter Offering Service, and there certainly was a lot of star quality in the service prepared by the Methodist Women in Britain.
The service was held in Scalloway at a packed chapel where men and women from all parts of Shetland – north, south, east and west – took part in the readings, prayers, and decorating the chapel with items from Brazil, Ghana and Pakistan.
The Vice President of the Methodist Conference Rachel Lampard (pictured above) was the speaker for the evening and gave a fascinating talk about her visit to Pakistan, which was one of the countries mentioned in the order of service.
Members were given a paper star and asked to write a prayer, a pledge, or the name of a person who had shone, and these were then hung on the branches prepared. The picture below shows the stars displayed among the other items used to decorate the church.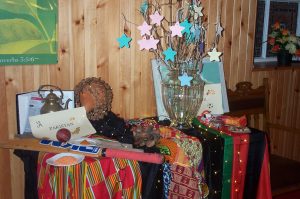 The offering total was £1,804, another increase on previous years, which we were very pleased with.
As usual the service finished with home bakes and conversation.
A lovely evening!