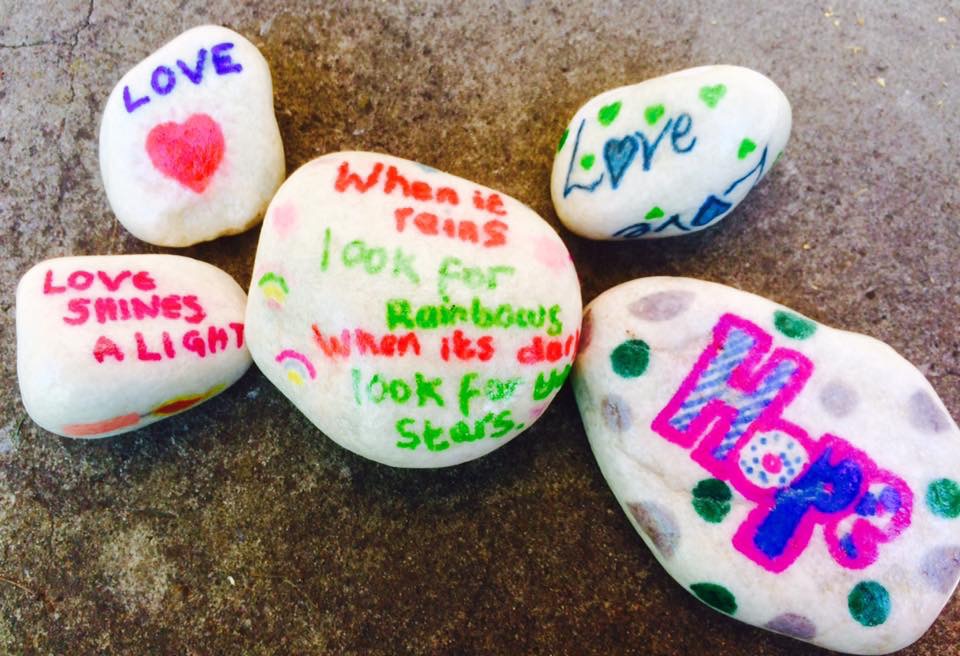 I am writing the blog this evening before heading up to Derbyshire for the weekend. Farmers don't always take much in the way of holiday, so it is a rare treat that Ken finished silaging in perfect weather conditions today, and we can set off for a break in the Peak District tomorrow. We shall combine visits to some of our favourite places with attending parts of the Cliff College Festival. Might bump into some of you there!
As I write tonight I am still mindful of the families affected by the horrific event in Manchester earlier this week, and for whom life will never be the same again.
I commend to you the work done by Touchstone Bradford. This afternoon this piece appeared on their Facebook page:
'Today one of our 'Light in Communities' groups met. We held a minute's silence at 11am for all those affected by the Manchester attacks. We distributed these stones that the group had decorated around the local community. We also then went litter picking as we had previously planned to do. "I found it is the small everyday deeds of ordinary folk that keep the darkness at bay…small acts of kindness and love". (The Hobbit).'
I hope they won't mind me using their photo this evening. Small acts of kindness and love.