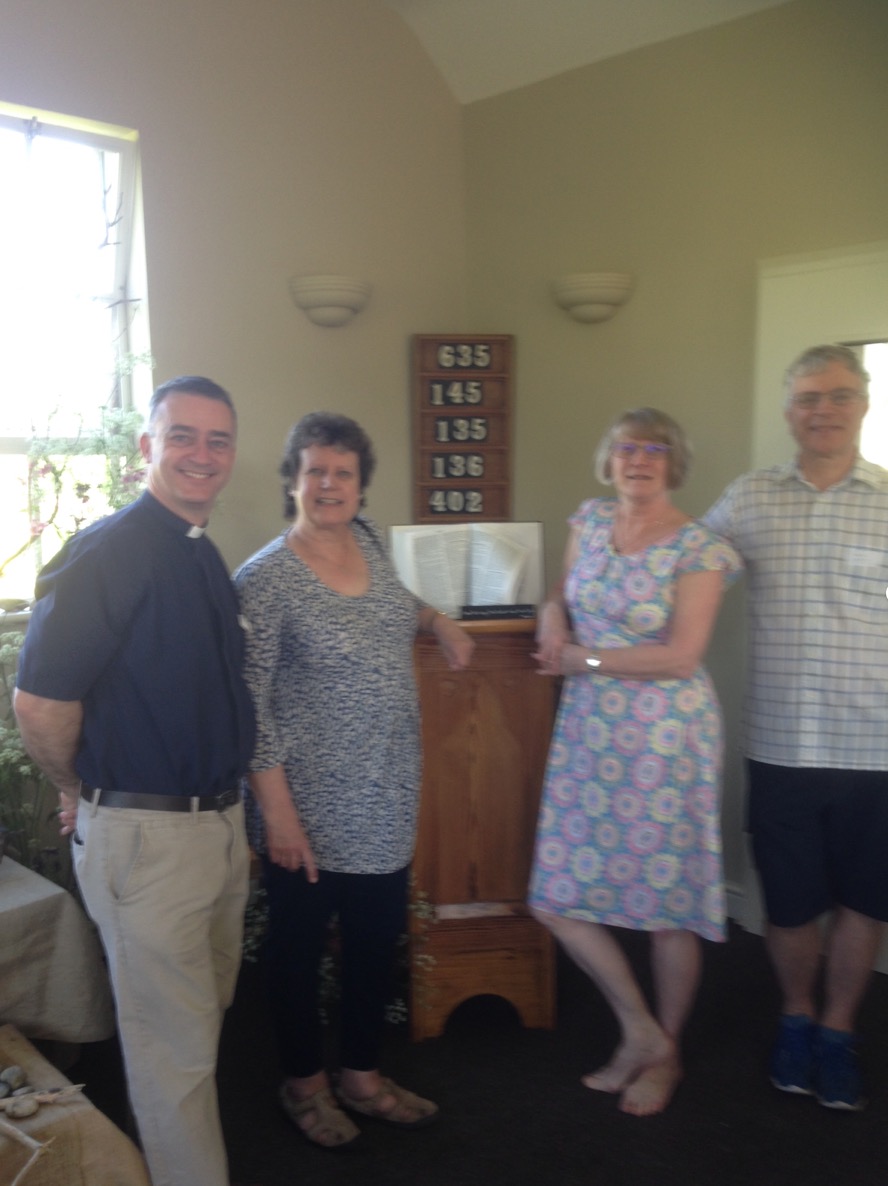 I did not intend to post blogs over my weekend away, but I have to share this wonderful meeting yesterday!
As we drove up from Devon to Derbyshire we talked about whether we should stop off in Ashbourne or in Buxton? "Sue and David Leese are in Ashbourne now!" I said, but did not have any details of their address with me. In the end we drove through Ashbourne, the streets festooned within bunting.
Ken was navigating. "Let's not go into Buxton", he decided. As we drove on in the direction of Cliff College we came across signs to well dressing in Tissington and turned off the main road and into the Tissington Estate. The weather was hot and sunny and we were intent on making the most of it before the rain forecast for the weekend.
As we wandered from one dressed well to the next we came across the Methodist Chapel. As soon as we walked in I saw them – Sue sitting knitting and chatting to someone, David welcoming visitors at the door. He smiled broadly and gestured to me to be quiet and to surprise Sue. Those of you who know her will be able to imagine the dieghted squeal and the enormous hug!
The day became even more interesting as our travelling companions, Neil and Heather, recognised Revd Tim Morris, who had officiated at their nephew's wedding in Ashbourne!
We just had to pose for a photo!
As I write this blog on Saturday morning the rain symbol has disappeared off the forecast! Looking forward to another fine day here in the Peak District.