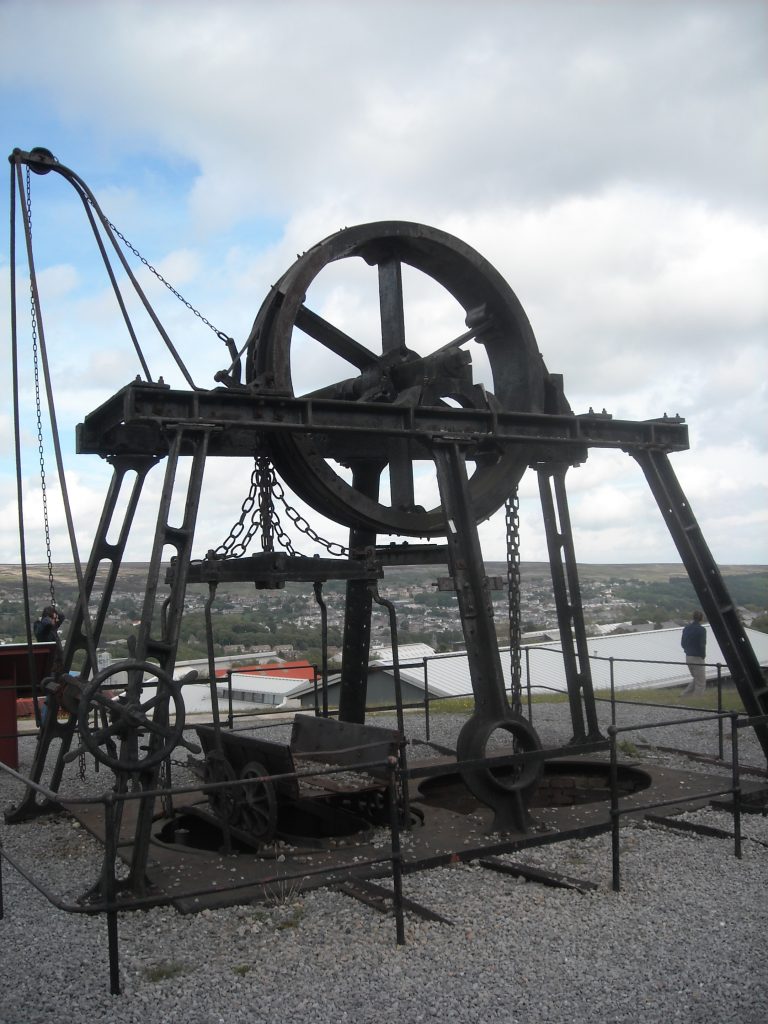 Having shown you the beauty of the light coming through the clouds last week, this week I wanted to share another love of mine – the shapes of industrial machinery that stand out on the skyline for all to see. Monuments of past glory, feats of incredible engineering. God the Creator, gave humanity creative skills who then made these amazing structures, bridges, pylons, beam engines, even garden gates and ornate fencing. They all withstand the elements many looking strong and imposing.  The one that I used to love to see when I lived in Newcastle District was The Angel of the North. Nothing prepared me for the first time I went to see it, it just appeared above the roof tops and there it was, tall, imposing, beautiful and that huge wingspan!
[Angel of the North – Pastel by DC]
When we see these amazing structures, they are really incredible, yet you and I are even more intricately made and astoundingly strong – but in a different ways. Looking at the pump from the Big Pit, we, through being friends and caring for others help to lift up and encourage one another, when we see bridges that span huge rivers, we bridge gaps in relationships and make connections, and unlike the wings of the Angel of the North, we offer the protection of loving arms to those who need a hug! And we are not made of cold iron or steel but living breathing human beings made in the image of our loving God.
I love to see industrial sculptures, but actually  the smile on the face of a child, the wave of a friendly hand from across the street and the care of someone who takes the time to write a note or send a card is just, if not more, as powerful!
Living and Eternal God
You have made Yourself known to people in every generation,
Comfort us with your presence, hold us with your strength,
Heal us by Your power and make us so alive with Your love
That we bubble over with love and gratitude
for all You have done for us in Christ Jesus our Lord. Amen
Prayers for July by Denise Creed
[Photo: The Big Pit – Wales]