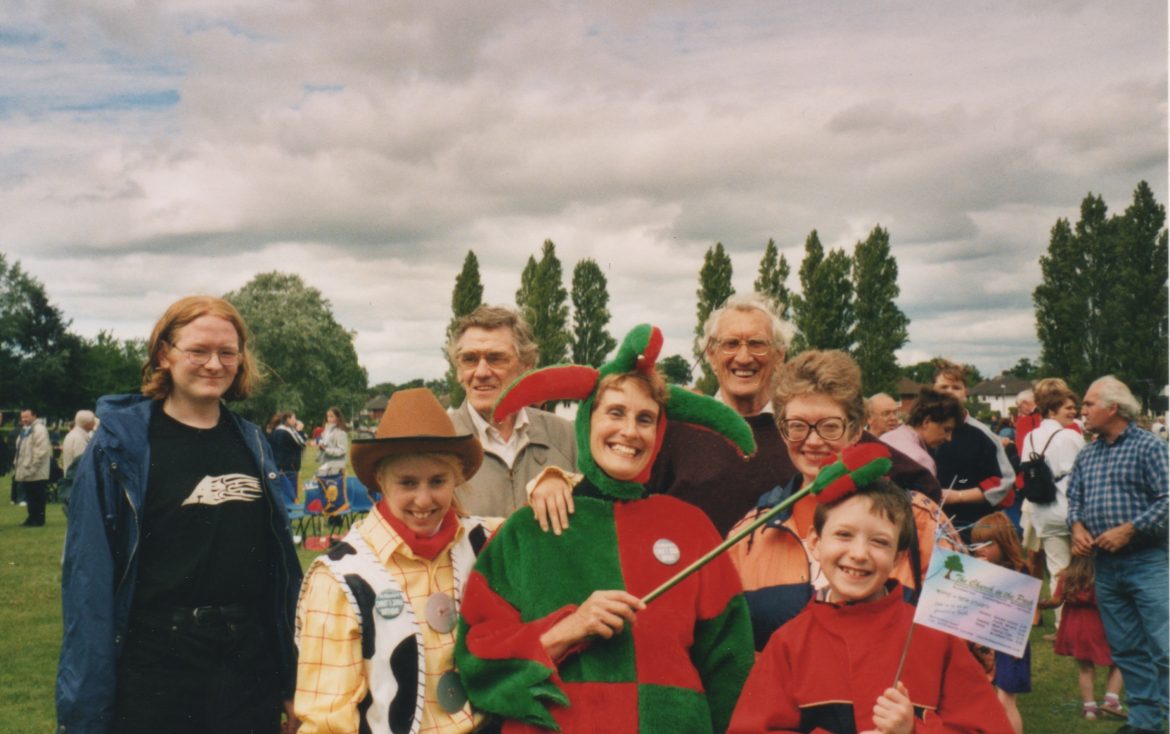 In my blog on August 11th I mentioned that the photo was taken on the occasion of a Sunday School anniversary. Much of my childhood revolved around activities within North Street Methodist Church in Crewe and it was here that I was nurtured in the Christian faith. In my early teens I was invited to join the Young People's Fellowship, a house group hosted by a gentle, elderly couple who prayed with us and for us and allowed us the freedom to discuss matters of faith without criticism.
Every year, on Whit Monday the church family went to Cliff College near Sheffield to join in their anniversary celebrations. It was one of the highlights of the year for the YPF and it was here that I responded to an altar call, opened my heart to Christ and began my life's journey with Him.
I continued to worship at North Street for many years becoming a member of the choir and Sunday School teacher until a number of years later I moved to Nantwich.
Compared to the sprawling railway town of Crewe, Nantwich has quite a compact town centre with churches of different denominations within easy walking distance of each other. An ecumenical Christian Council was formed and it founded many activities in which Christians are able to express their faith as one body. I represented Christian Aid and Fairtrade on the NCC and also became a member of the team of Street Pastors.
Today's photograph pictures my daughter and me in a group joining in the town's Millennium Celebrations hosted by the churches. Food and fun were free to all which, interestingly, many townsfolk found difficult to understand. Why was it free?
All too often in today's society we find it hard to accept a gift – there must be a catch somewhere!
He said 'Freely, freely you have received, freely freely give. Go in my name, and because you believe, others will know that I live.' 
Every blessing, Sandra