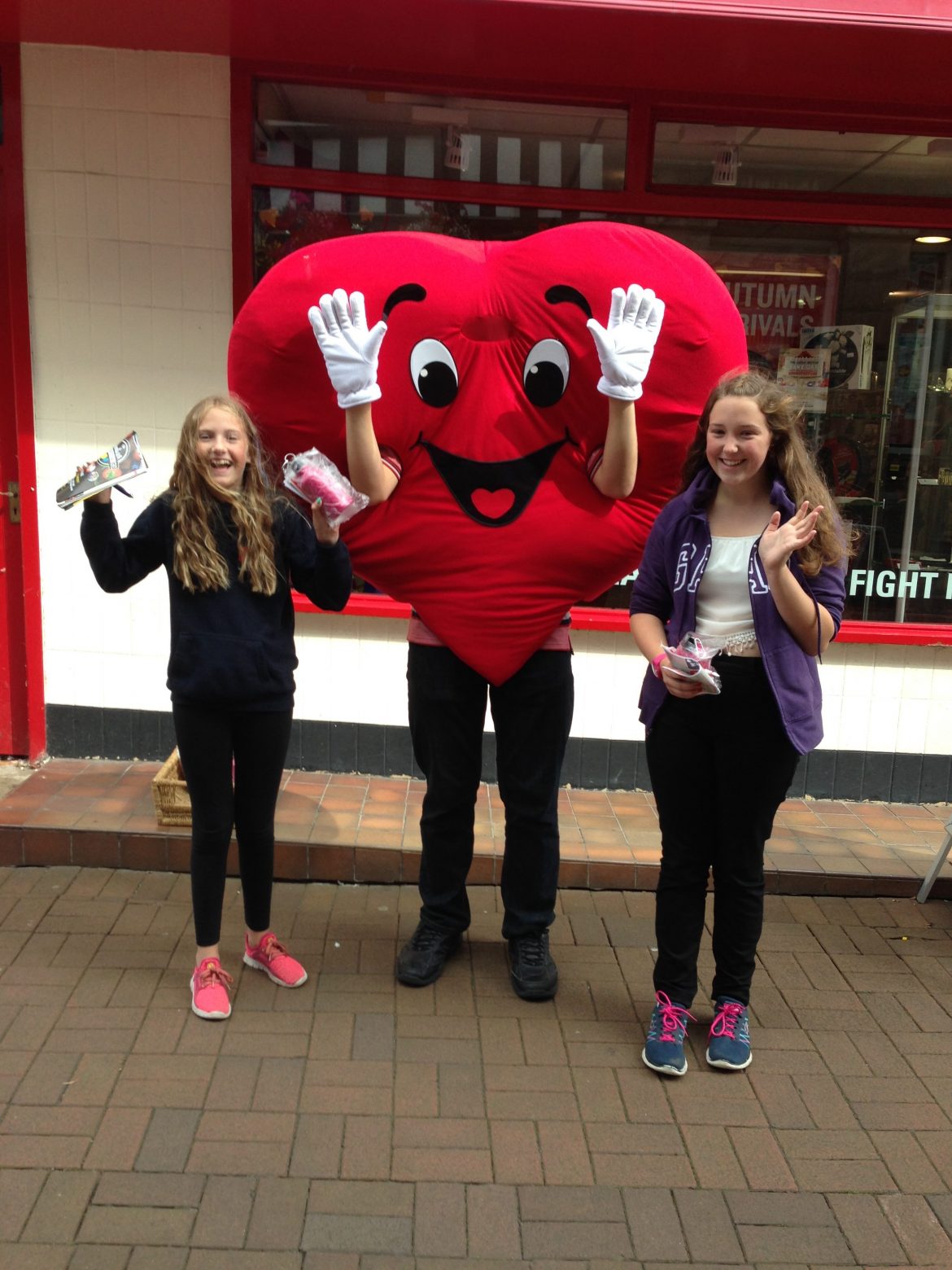 The words "All change please!" remind me of my days as a child waiting on Crewe railway station. This Cheshire town has always been known as the 'railway town', the junction is such that one cannot enter the town centre from any direction without going over or under a railway bridge. Crewe used to be home to massive railway engineering works where steam engines were built and repaired and apprentices learned how to make their own precision tools.
However, technology has moved on and much of the land owned by the railway works has been sold and redeveloped.
Life, and things which affect our lives are changing all the time. Over the last few days I've had the pleasure of spending a lot of time with my granddaughters Emily and Lily.
On Wednesday Emily enjoyed her 14th birthday celebration and on Thursday she and I went to Chester for her birthday treat. It also happened to be the annual Nantwich Food Festival this weekend and the girls are pictured above outside the British Heart Foundation shop as we followed the 'Town Trail'.
Today Emily starts her GCSE studies and Lily joins her at Sandbach High School – yet it just seems like 5 minutes ago that I was wheeling them around in their pushchairs!
Things have changed within the Church too. Many of our Presbyters and Deacons have moved location and are settling into different churches and responsibilities. Since July I have been gradually taking over new responsibilities as President of MWiB and will be chairing our Executive meeting for the first time this week.
As we journey through life and its challenges we journey in faith too. We change as we experience life's challenges but we trust in one who is constant, faithful and always by our side.
'Everlasting God, the years go by but you're unchanging.' StF 46
Every blessing, Sandra