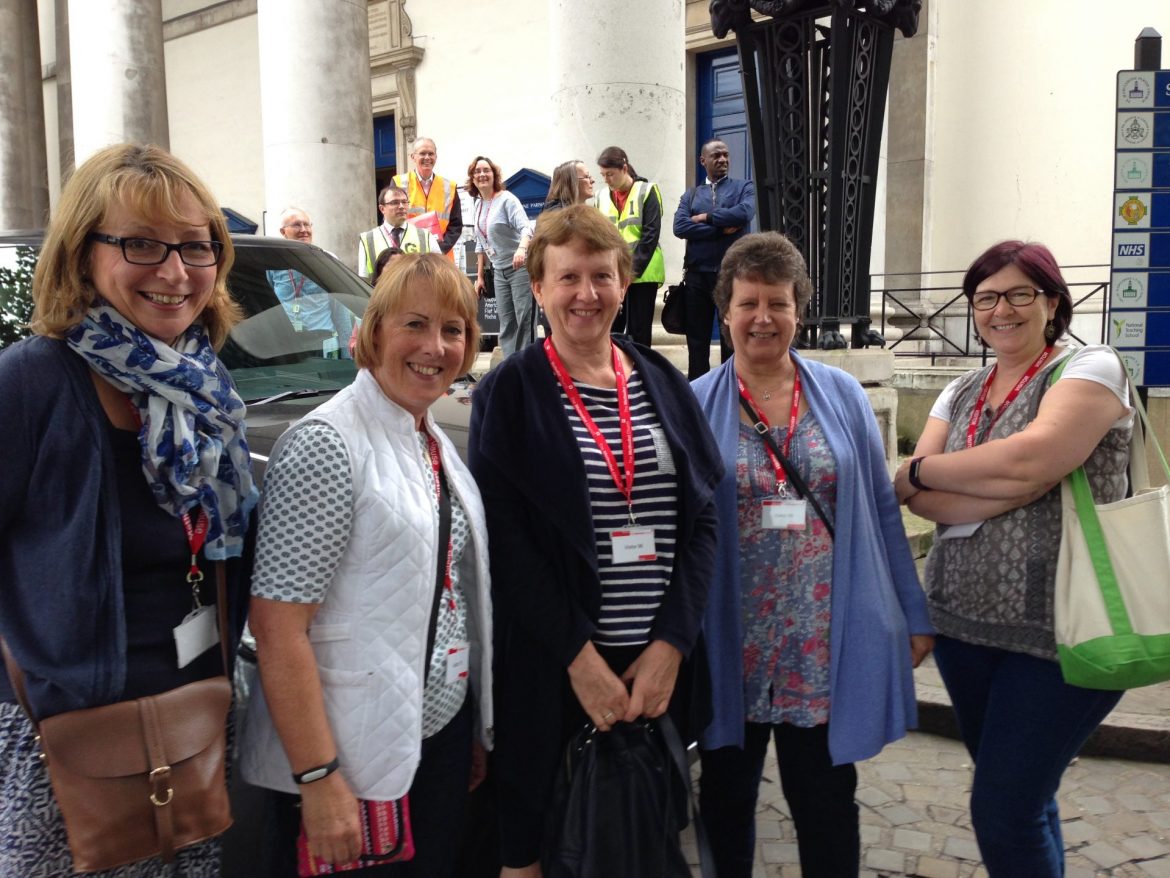 Two years ago, at the MWiB residential weekend at Swanwick, we were disturbed from our sleep at midnight – and again at 2am by the fire alarm. The majority of the 250 ladies trouped out in their night-time regalia into the Main Conference Hall until the fire brigade checked all was well. During the second alarm the staff at Swanwick very kindly invited us to help ourselves to a very welcome hot chocolate while we were waiting. After another thorough check a fault was discovered on the alarm system and we were allowed to return to our beds.
Yesterday, the MWiB executive team met at Methodist Church House for our first meeting of the new Connexional year. We started to work through the agenda items when, you'd never believe it, but   the fire alarm sounded and once again it was 'Everybody out'! Pictured above, on the forecourt of St Marylebone Parish Church, cheerfully waiting to return to the paperwork, are Carolyn Lawrence (World Federation officer), Gillian Womersley (Finance Officer), Lynne Ling (our invaluable note-taker), Anne Browse (Vice-President) and Jude Simms (Communications Officer).
Back to business once again we prepared information and exciting proposals to put before our board of Trustees, (The Forum) at the end of the month.
We pray that God will guide us in our work and in our decision making as we move forward into another year journeying together as Methodist Women in Britain.
Every Blessing, Sandra