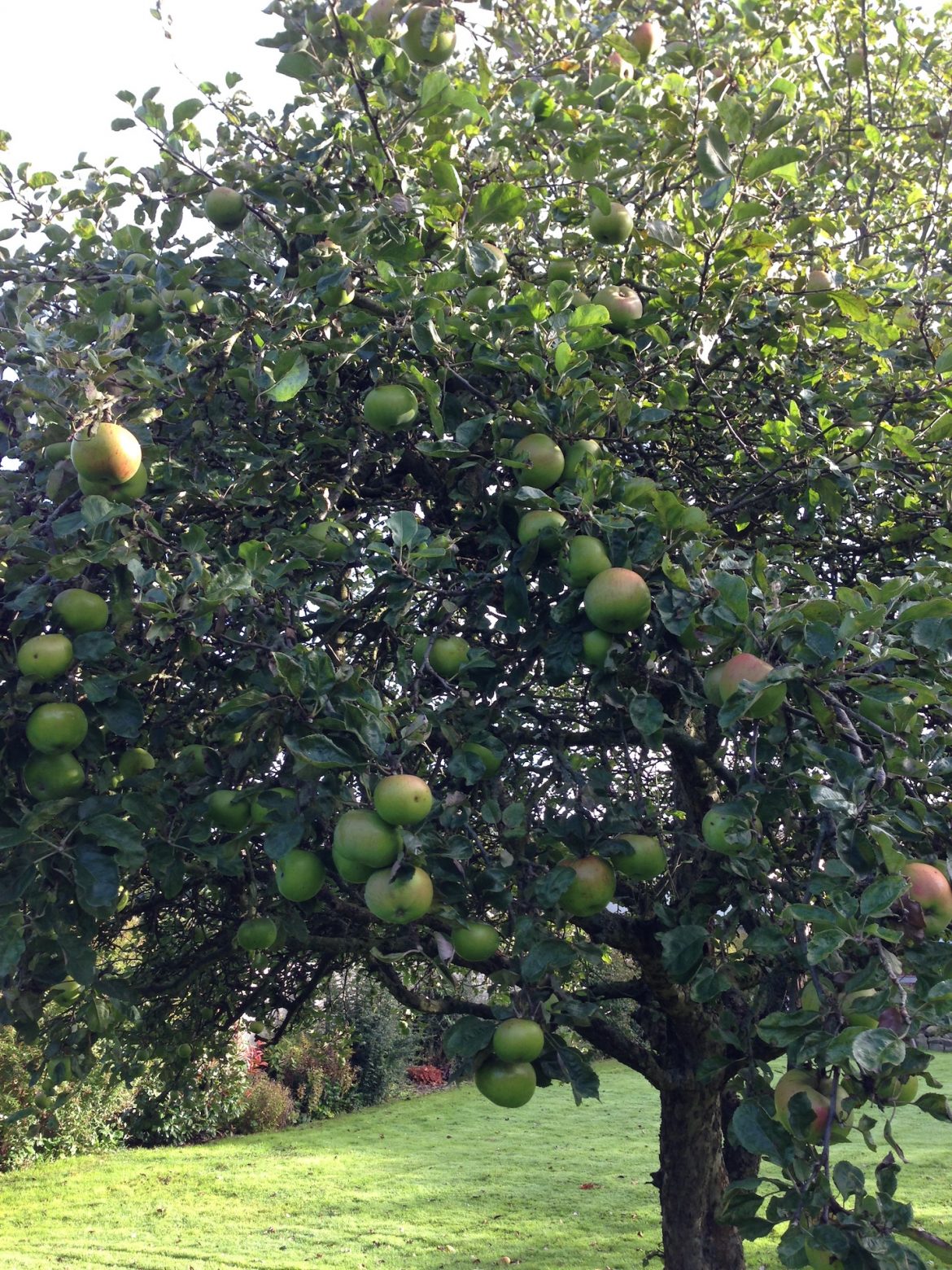 Earlier this week I went along to the home of one of our church members where I joined with others in Bible study and prayer. This was the first meeting after the summer break and it was good to get together again.
In the blog, a few weeks ago, I talked about gathering plums and damsons and jam-making. Today I'm sitting, looking at the apple tree pictured above and marvelling once more at God's provision in nature.
Over the weekend we had had extremely windy weather and many of the apples had fallen from the tree. Gathering them up I thought I'd take some along with me to give away at the Bible Study. Unfortunately Toby, the faithful hound, decided he needed to go out for a quick walk before I left, which meant that I eventually left home in rather a hurry and – you guessed it – I forgot the apples! When I arrived at my friend's home I was ushered in and there, in a large cardboard box, was another huge pile of apples!
A number of years ago the late Rev Julie Hulme within her theme 'A Taste of Honey' wrote of our Creator as a God of great abundance, not merely in nature but of God's abundant love overflowing, never ceasing, freely given.
The windblown apples need to be used quickly before they perish, those we pick and store will last throughout the winter. God's abundant love will never perish, never diminish, never end.
'O love of God, how strong and true, eternal and yet ever new;
Uncomprehended and unbought,
Beyond all knowledge and all thought.' H&P 42
Every blessing, Sandra