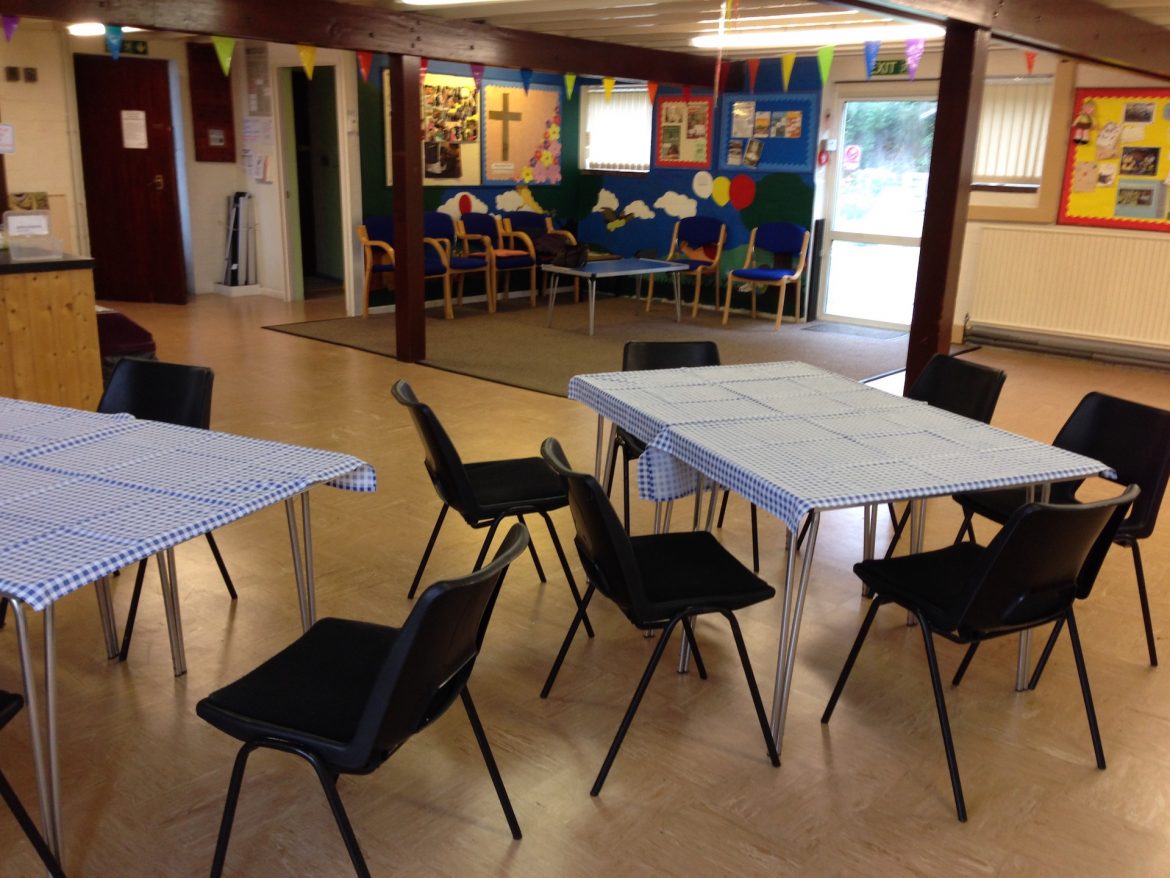 You may be wondering why today's photo appears to be of an empty room with tables and chairs, well it's the result of an interesting chain of events that started with a postage stamp!
Many years ago my grandfather started to collect postage stamps including many from overseas from countries whose names have changed or, in some cases, have ceased to exist. Sadly my Grandfather died of tuberculosis in his twenties so I never actually knew him. Over the years my mother added to the collection and subsequently passed it on to my brother Tony who continued the tradition.
After Tony's death last year, my late sister-in-law Mary had suggested that we take the collection along to a friend Alan, a member of All Saints Church in Crewe, where Tony had ministered for a while. The stamps were to be valued, sold and the proceeds given to All Saints. Alan, an official valuations officer and keen philatelist set about the task with great enthusiasm. Both we and the members of All Saints were amazed by the result.
Sufficient monies were raised from the stamps to pay for the old dark and damaged floor in the church hall to be replaced and I was invited to go along to see the result, pictured above. We shared wonderful fellowship over a soup lunch, admiring the newly laid floor that had transformed and lightened the room.
Who would have thought that one stamp collected years ago by my grandfather would grow to leave its mark on a church floor over a hundred years later!
Echoes of a 'mustard seed' maybe?
Every Blessing Sandra