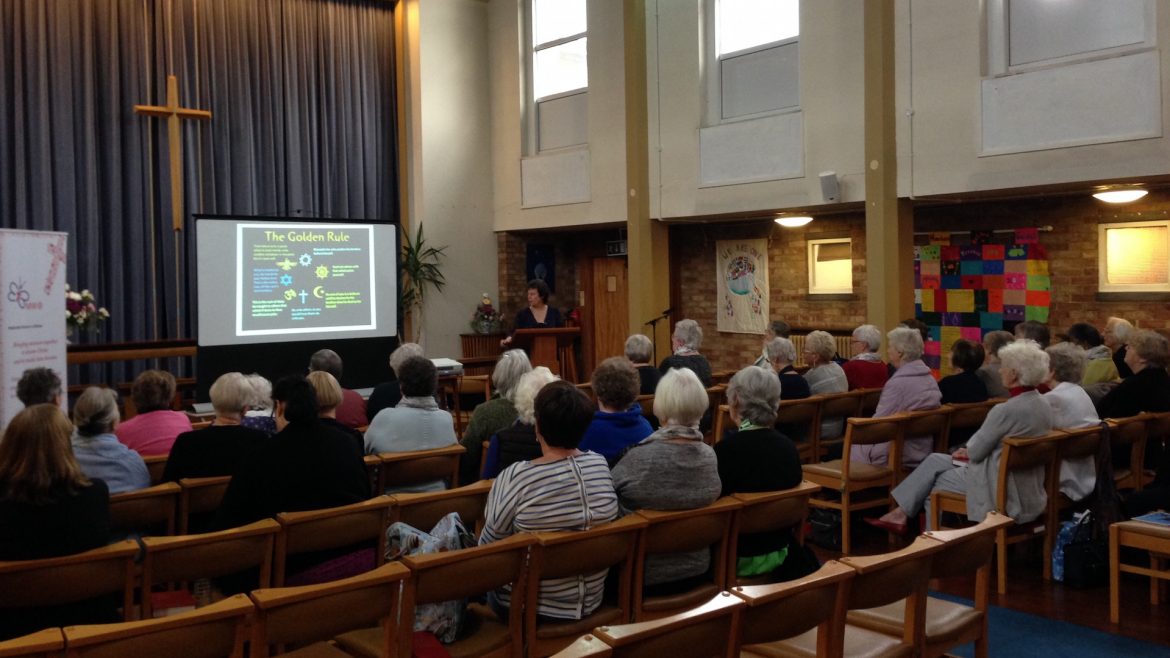 Working within our own roles, as President and Vice President of MWiB, it's not very often that Anne or myself have the opportunity to attend an event led by the other.  So it was a real treat for me to be able to sit back, enjoy fellowship with friends and listen to Anne at our District day in Harlow.
Taking the theme of hospitality, Anne shared with us some of her stories and the lessons she had learned over the last three years during her travels through Germany and Greece. We were encouraged to think about the true meaning of hospitality and our approach in giving to another whether as an individual or as a church..
We have often based our thoughts on hospitality on Jesus teaching in the Sermon on the Mount –  'Do unto others as you would have them do unto you' (Matt 7;12 NIV). However, Anne invited us to think about the 'platinum rule' coined in the 70's by Milton Bennett 'do unto others as they would have you do unto them'
Do we simply offer what we think someone needs, based on our own assumptions, or do we actually ask and listen to what our guest would really like to have or what they really feel they need?
Plenty of 'food for thought' to go with the tea and cakes. Thank you Anne!
Every blessing, Sandra